Site Section
News & Events
2022 National Soil Moisture Workshop
August 9, 2022 - August 10, 2022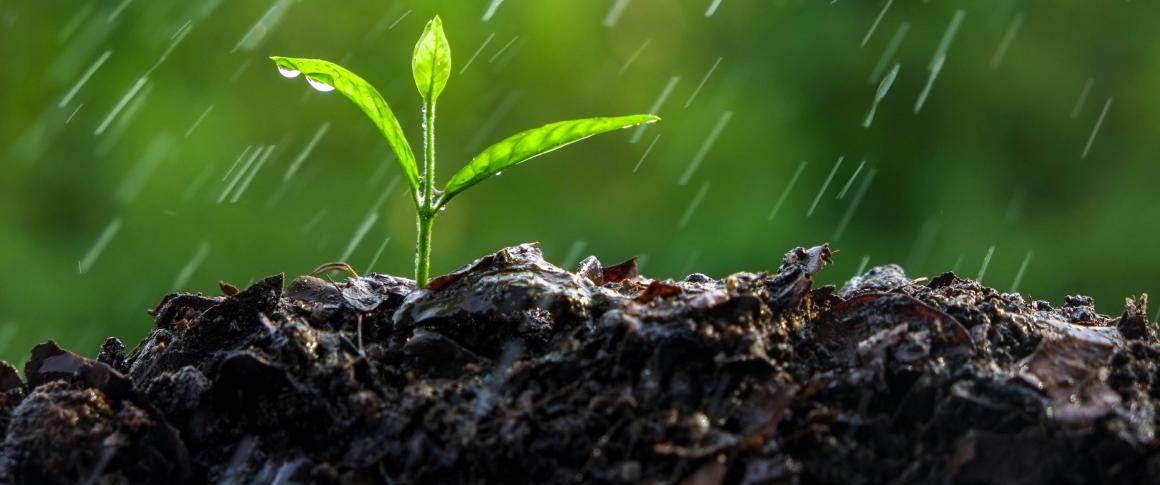 The 2022 National Soil Moisture Workshop returned—after a 2-year hiatus—to an in-person format (with a limited virtual option) on August 9–10, 2022. The workshop was hosted by Ohio State University, in Columbus, Ohio, with support from the U.S. Department of Agriculture and the National Integrated Drought Information System (NIDIS). 
This workshop provided a unique opportunity for leaders in soil moisture research and development to come together in an interactive format to exchange ideas and develop collaborations across their research areas and with the user community. This was the 13th consecutive year for the workshop, which was started by the researchers who created the Marena, Oklahoma, In Situ Sensor Testbed (MOISST). It has now grown to be a premier event for sharing new soil moisture research. 
Workshop Goals
Provide a highly focused venue for presenting cutting-edge research and new concepts related to soil moisture monitoring.
Highlight new applications of soil moisture data and identify application-oriented research needs.

Create opportunities for unstructured networking and idea-sharing.

Stimulate progress towards realizing the vision of the National Coordinated Soil Moisture Monitoring Network.
2022 Soil Moisture Community Award Recipient: Dr. Michael Cosh
As a new component of the National Soil Moisture Workshop, the workshop organizing committee and the Executive Committee of the National Coordinated Soil Moisture Monitoring Network (NCSMMN) awarded Dr. Michael Cosh the inaugural Soil Moisture Community Award. Mike is a research hydrologist with the USDA Agricultural Research Service Hydrology and Remote Sensing Laboratory, where his research interests include in-situ soil moisture network development and assessment, scaling of land surface parameters, and validation of satellite soil moisture products.
Mike has been a leader in the effort to build a coordinated soil moisture information system to serve the country and beyond. He was one of the founding organizers of the Marena Oklahoma In Situ Sensor Testbed (MOISST), as well as the annual National Soil Moisture Workshop. He has also served as chair of the NCSMMN Executive Committee for several years. Mike is a community builder and an idea generator. He truly exemplifies the character of public service.
Workshop Agenda and Presentations
Day 1 Agenda: Tuesday, August 9, 2022
Time (EDT)
Session
7:30 a.m.
Registration Opens
8:30 a.m. – 10:00 a.m.

Keynotes*

10:00 a.m. – 10:30 a.m.
Break – Free Discussion Time
10:30 a.m. – 12:00 p.m.

Drought / Modeling* – Watch a Video Recording of This Session

Soil Moisture Flash Drought Early Warning
Trent Ford, Illinois State Water Survey, University of Illinois
Evaluations of Soil Moisture During Extreme Conditions
Ronald Leeper, NOAA National Centers for Environmental Information/NCICS/CISESS
Unifying Different Theories in Modeling Hydraulic Constraints of Plant Water Use: Plant Hydraulics, Supply-Demand Balance, and Soil Moisture Limitation
Yi Yang, University of Illinois
Which Soil Moisture Models Add Value to a Seasonal Water Supply Forecast in Western Colorado?
Peter Goble, Colorado State University

12:00 p.m. – 1:30 p.m.

NIDS-Sponsored Lunch

Discussion: Upper Missouri River Basin Soil Moisture and Snowpack Project

1:30 p.m. – 3:00 p.m.

Remote Sensing* – Watch a Video Recording of This Session

NASA SPoRT-Land Information System Climatology and Real-Time Products for Soil Moisture Analysis
Jonathan Case, ENSCO, Inc./NASA SPoRT Center
On Soil Moisture Retrieval Using Radar, Radiometer, and GNSS-R Systems
Joel Johnson, The Ohio State University
Soil Moisture Mapping with Spire's GNSS-R Satellites Enhanced by the Fusion of CYGNSS and SMAP Soil Moisture Data Products
Gary Scoffield, Spire Global
Soil Moisture Monitoring for Satellite Calibration and Validation
Michael Cosh, USDA Agricultural Research Service

3:00 p.m. – 3:30 p.m.
Break – Free Discussion Time
3:30 p.m. – 4:30 p.m.
Poster Session
5:00 p.m.
No-Host Happy Hour at Varsity Club (278 W. Lane Ave)
 
Dinner on Your Own
Day 2 Agenda: Wednesday, August 10, 2022
Time (EDT)
Session
7:30 a.m.
Registration Opens
8:30 a.m. – 10:00 a.m.

Keynotes*

10:00 a.m. – 10:30 a.m.
Break – Free Discussion Time
10:30 a.m. – 12:00 p.m.

Fire / Forest and Sensors – Watch a Video Recording of This Session

Using Soil Moisture Information to Better Understand and Predict Wildfire Danger
Tyson Ochsner, Oklahoma State University
Ancillary Information to Improve Soil Moisture Mapping in Forests
Iliyana Dobreva, The Ohio State University
Function, Circuitry and Measurement Quality of Today' Electromagnetic Water Content Sensors
Scott Jones, Utah State University

12:00 p.m. – 1:30 p.m.

Campbell Scientific-Sponsored Lunch

Discussion: Open Research Questions

1:30 p.m. – 3:00 p.m.

Sensors* – Watch a Video Recording of This Session

Low-Cost Sensor System for Soil Moisture and Temperature Monitoring
Udaysankar S. Nair, University of Alabama in Huntsville
In-Situ Testbeds for Soil Moisture Sensing and Technology Transfer
Andres Patrignani, Kansas State University

Discussion: Testbeds

3:00 p.m. – 3:30 p.m.
Break – Free Discussion Time
3:30 p.m. – 5:00 p.m.

Networks* – Watch a Video Recording of This Session

Developing High-Resolution National Soil Moisture Maps in the United States
Steven Quiring, The Ohio State University
Protocol to Install in situ Soil Moisture Sensors in Undisturbed Soils
Todd Caldwell, U.S. Geological Survey
The Soil Climate Analysis Network (SCAN)
Kent Sutcliffe, USDA-NRCS-SCAN
The National Coordinated Soil Moisture Monitoring Network: Challenges and Opportunities
Marina Skumanich, NOAA/NIDIS, UCAR

Wrap-Up* (5 minutes)

 
Dinner on Your Own or Depart
* Session available in virtual format
Workshop Organizing Committee
Steven Quiring, The Ohio State University
Trent Ford, University of Illinois
Briana Wyatt, Texas A&M University
Tyson Ochsner, Oklahoma State University
Peter Goble, Colorado State University
Todd Caldwell, U.S. Geological Survey
Michael Cosh, U.S. Department of Agriculture
John Bolten, National Aeronautics and Space Administration
Marina Skumanich, NOAA National Integrated Drought Information System
For more information, please contact Michael Cosh (michael.cosh@usda.gov) or Steven Quiring (quiring.10@osu.edu)