1
Welcome to the newly reauthorized National Integrated Drought Information System!
Drought is one of the most costly natural disasters affecting the U.S. Since 2006, NIDIS has promoted collaboration among government agencies regarding information about drought, and worked to provide the nation with a drought early warning system. On Thursday, March 6, 2014, President Obama signed into law the bipartisan legislation reauthorizing NIDIS through 2018.
NIDIS continues to pursue its goals of:
Leadership and networking for drought monitoring and forecasting
Research on risk assessment, forecasting, and management
Creating "early warning systems" for drought
Developing interactive systems to support these goals
Providing educational resources about droughts
Here on drought.gov, you will find a clearinghouse of drought-related materials including maps, tools, and information to help prepare for and mitigate the effects of drought.
2
President Obama Leading Administration-wide Response to California's Historic Drought
As communities across California struggle with the impacts of one of the state's worst droughts in over 100 years, President Obama is committed to ensuring that his Administration is doing everything it can to help the farmers, ranchers, small businesses, and communities being impacted.
The U.S. Department of Agriculture (USDA), Department of the Interior (DOI), U.S. Small Business Administration (SBA), NOAA and other federal agencies of the National Drought Resistance Partnership, together with NIDIS, are working closely with their state and local partners to assist California's response to this historic drought.
Click here for full text of the press release
Feb 20, 2014: California Drought Forum: Where We Are and What's Ahead 9:30am – 4pm, Sacramento Convention Center. Webcast available. For more information and registration, click here.
3
CLICK HERE FOR PRESENTATIONS FROM THE EVENT
Thursday, February 20, 2014, 9:30 a.m. – 4 p.m.
Sacramento Convention Center, Sacramento, CA
Co-sponsored by the National Integrated Drought Information System (NIDIS) and California partners
Purpose: This one-day event will address and provide information on critical drought topics: current conditions; the outlook for continuing drought; impacts and responses among different sectors; assistance programs; and resources for early warning information and preparedness. This event is free of charge. The forum will be webcast.
4
New Planning and Drought guide from the American Planning Association
The new publication "Planning and Drought" offers a comprehensive guide for citizens, planners and communities to explore what drought is, how to track it, its impacts, and how planners and communities can prepare to mitigate its effects. The volume includes eight case studies illustrating the range of drought's consequences and how different organizations prepared for and responded to them.
Webinar offers an overview of the guide and how it can be used by communities. Wednesday, Feb. 12, 1 pm Central Time. Click here for more information.
5
Nov 15, 2013 - As part of the President's Climate Action Plan, the Administration is launching a National Drought Resilience Partnership (the Partnership). The Partnership will make it easier for communities to access the drought assistance they need by promoting strong partnership and information sharing at all levels of government. It will also build on existing efforts to provide States, Tribes and local communities risk-informed decision making tools for drought preparedness planning. The Partnership aims to align Federal drought polices across the government and help communities manage the impact of drought by linking information (monitoring, forecasts, outlooks, and early warnings) with drought preparedness and long-term resilience strategies in critical sectors such as agriculture, municipal water systems, energy, recreation, tourism and transportation.
6
7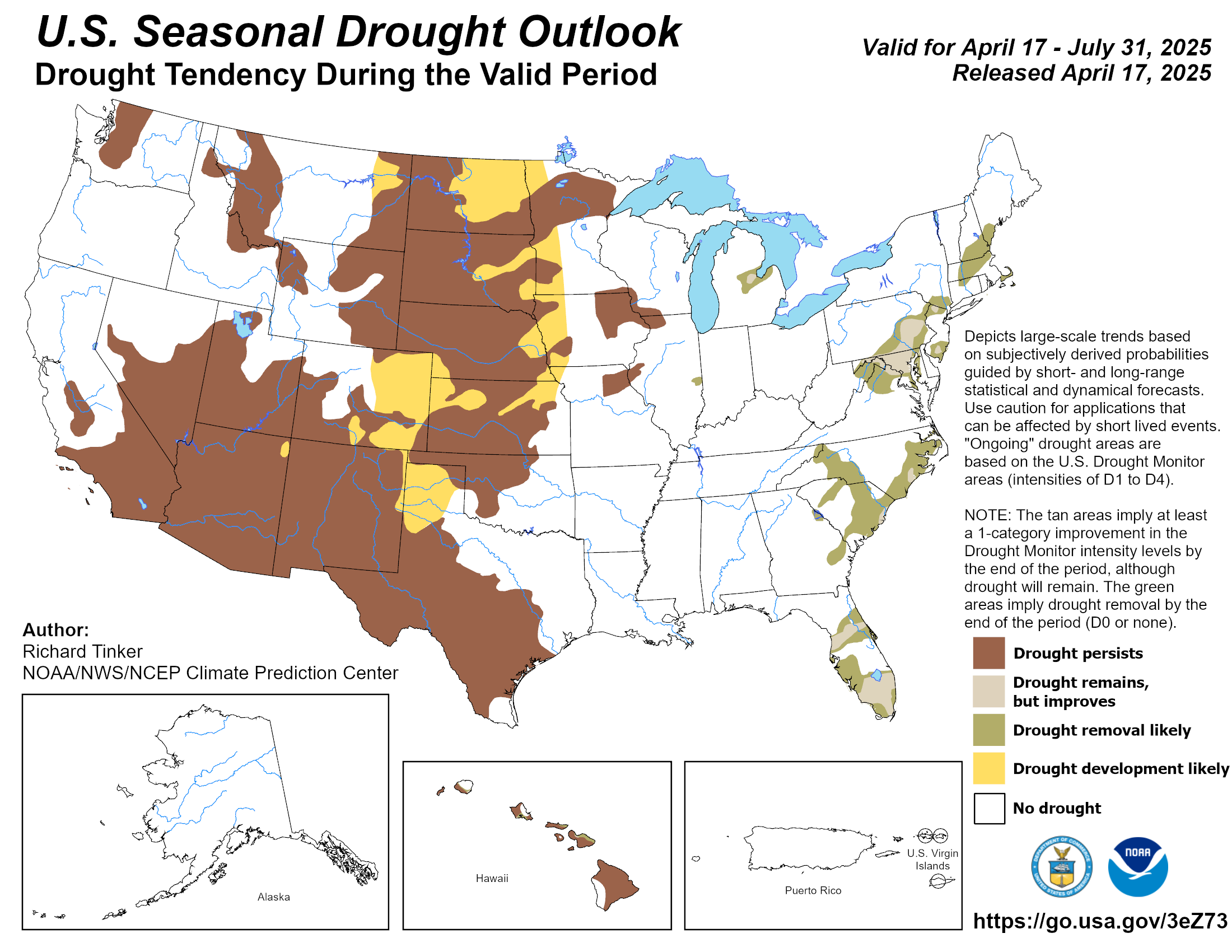 NIDIS Announcements
Thu, Apr 17 2014,

1:00pm

to

2:00pm
Thu, Mar 20 2014,

1:00pm

to

2:00pm
Tue, Mar 11 2014,

1:00pm

to

2:00pm
Wed, Feb 26 2014, 8:00am
to
Thu, Feb 27 2014, 5:00pm
Thu, Feb 20 2014,

1:00pm

to

2:00pm
Thu, Feb 20 2014 (All day)
Wed, Feb 12 2014,

1:00pm

to

2:00pm
Drought in the News
Updated:
Mon, Mar 10 2014, 8:54am
Updated:
Mon, Mar 10 2014, 8:40am
Updated:
Mon, Mar 10 2014, 8:57am
Updated:
Mon, Mar 10 2014, 8:42am
Updated:
Mon, Mar 10 2014, 8:43am
Updated:
Mon, Mar 10 2014, 8:31am
Updated:
Mon, Mar 10 2014, 8:45am