Where is the drought? Will it change? What are its impacts?
1
2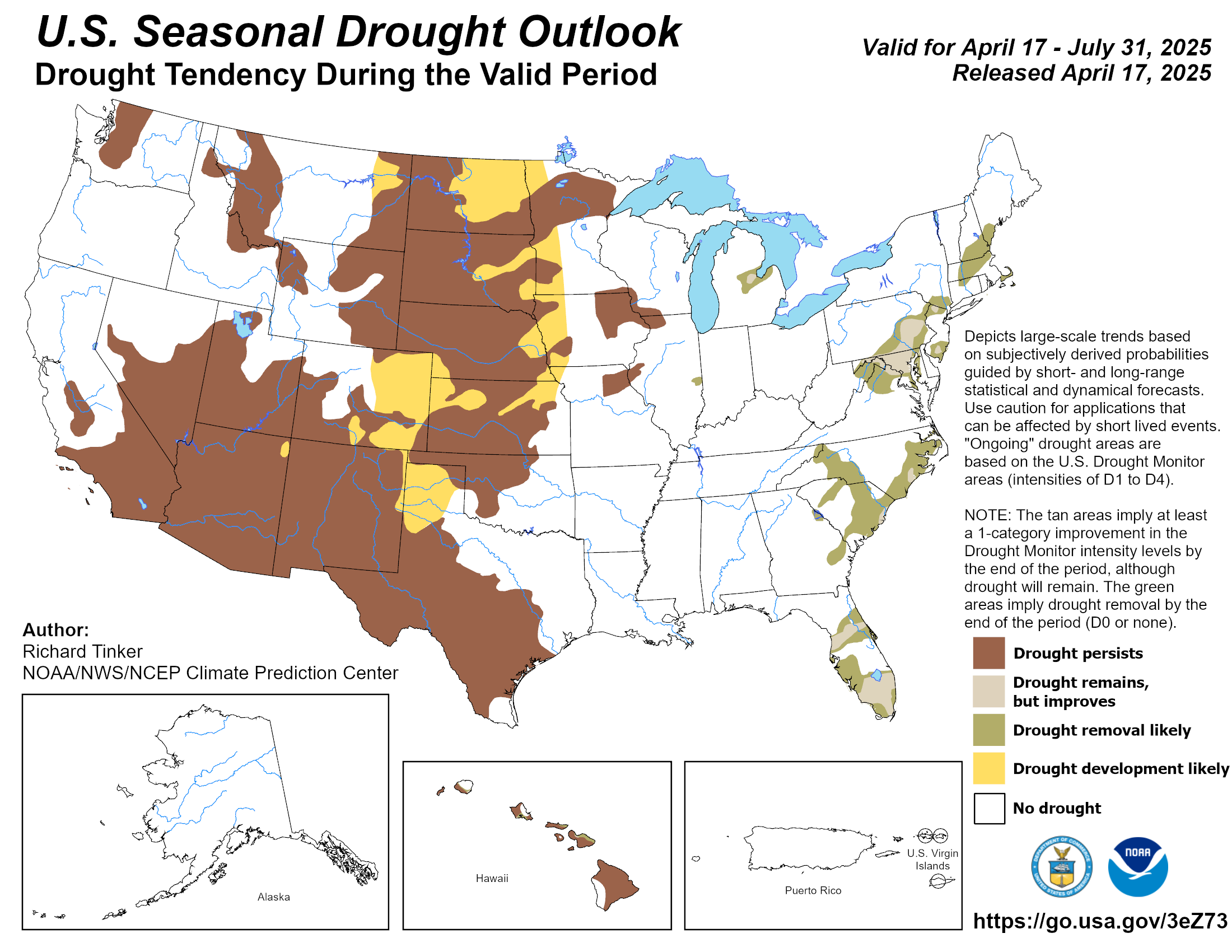 3
Reports from media, observers and other sources on drought impacts by state and county, by category, and by time period. >> Launch Site
4
Wildfire Risks
Wildfire risk is mostly normal for the continental U.S. However, long term drought coupled with increasing potential for offshore winds will keep potential elevated in California through October. >>Click for more information on US Wildfire
5
Summary of Drought This Week
As of Feb. 2, 2016, drought (D1-D4) is impacting:
13.0% of the area of U.S. and 15.5% of the lower 48 states.
48.6 million people in the U.S. and 46.5 million people in the lower 48 states.
The week of January 26-February 2 was characterized by the passage of several cold fronts across the contiguous U.S., frequently changing temperature patterns and widespread precipitation across the Great Lakes, the Southeast and the West. By the end of the observed period on the morning of February 2, a major storm system had developed across the Southwest and was moving across the Central states, accompanied by areas of heavy snow (and in some cases, blizzard conditions), heavy rain, flash flooding and severe weather.
For more information, see the narratives for the:
6
NIDIS in Your Region
Click for more information on NIDIS Regional activities
///// TRY OUT ZIP CODE APP DIRECTLY INSIDE SLIDER CODE ?>
Drought in your backyard
How is drought affecting you? Enter your zip code for current conditions:
El Niño's effects on the Nation
NIDIS is collecting links and documents to offer insight into what El Niño could mean for your region. Outlooks for nine different regions of the U.S. as well as Pacific territories are here, including new 2016 updates for the Eastern U.S., Midwest, Great Lakes region and Missouri River Basin.
Will La Niña follow El Niño? Climate.gov walks you through past El Niño-La Niña sequences.
On tap: Two new Drought Early Warning Systems (DEWS)
NIDIS is launching new DEWS in the Pacific Northwest Feb 2-3, and in the Midwest Feb 9-11. The launch meetings bring together federal, tribal, state, local, and academic partners and stakeholders for an in-depth examination of drought in each region, centered on improving the capacity to meet the early warning information needs of decision makers.
Learn more about the Pacific Northwest DEWS