Where is the drought? Will it change? What are its impacts?
1
2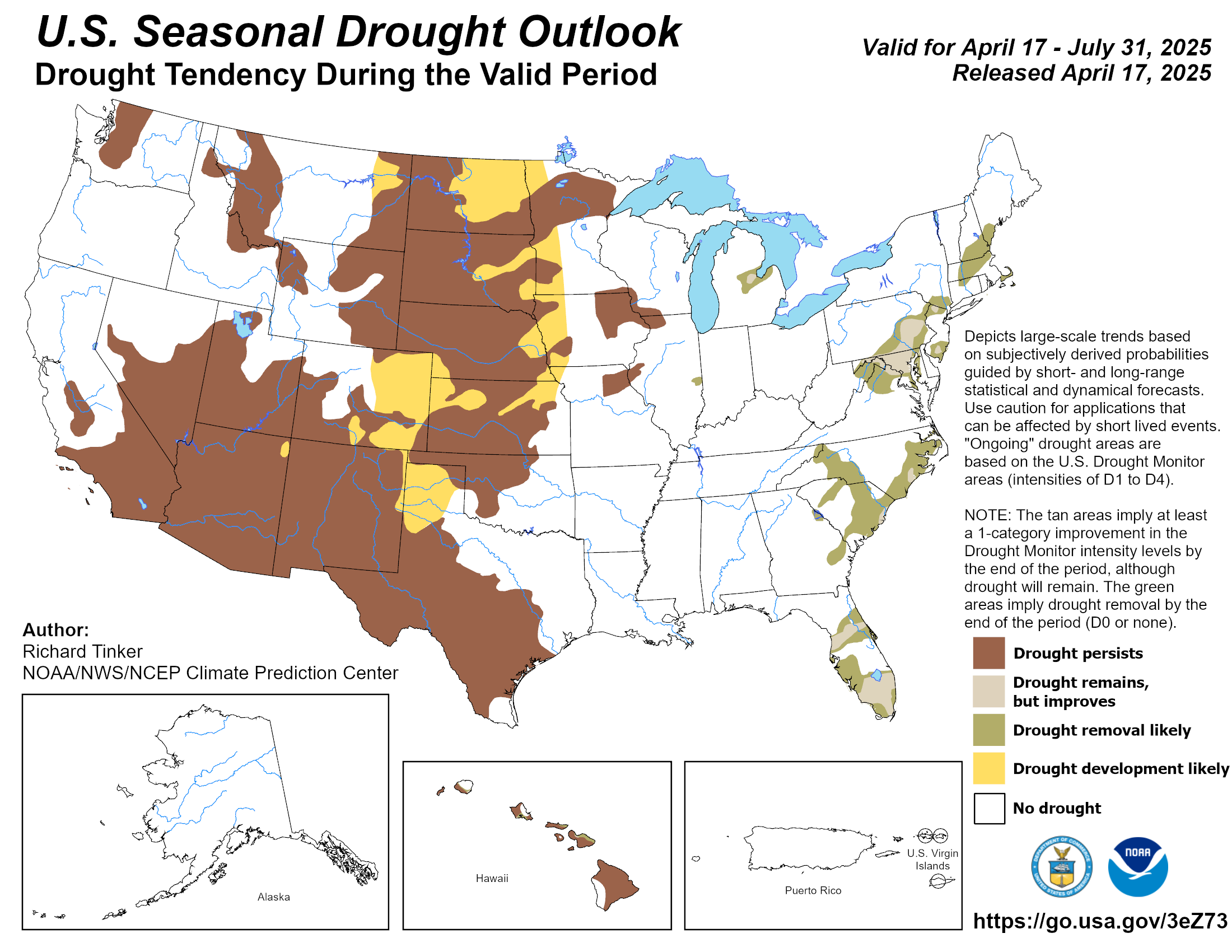 3
Reports from media, observers and other sources on drought impacts by state and county, by category, and by time period. >> Launch Site
4
Wildfire Risks
Wildfire risk is mostly normal for the continental U.S. However, long term drought coupled with increasing potential for offshore winds will keep potential elevated in California through October. >>Click for more information on US Wildfire
5
Summary of Drought This Week
As of December 9, 2014, drought (D1-D4) is impacting:
24.9% of the area of U.S. and 29.8% of the lower 48 states.
68.8 million people in the U.S. and 68.7 million people in the lower 48 states.
Widespread moderate to heavy precipitation was reported this week across much of northern California and along the central and southern coastline as well as in parts of the Sierra and Rocky Mountains. Rain also came in a broad swath from Oklahoma, through the Tennessee and Ohio River Valleys, and into the mid-Atlantic.
For more information, see the narratives for the:
6
NIDIS in Your Region
Click for more information on NIDIS Regional activities
///// TRY OUT ZIP CODE APP DIRECTLY INSIDE SLIDER CODE ?>
Drought in your backyard
How is drought affecting you? Enter your zip code for current conditions:
"Dry Times" features research reports, tribal essays, a Dust Bowl diary, a California photo essay
The November 2014 edition of the NIDIS newsletter includes stories on citizen science through CoCoRaHS; groundwater research in California and the Southeast; measuring changes in soil moisture; how attitudes alter (or don't) in the aftermath of drought; a tabletop exercise in planning in Oklahoma; an assessment of the accuracy of NOAA's Monthly Drought Outlook; and more.
Drought Task Force Report: Causes and Predictability of the 2011 to 2014 California Drought
According to a new NOAA-sponsored study released on December 8, 2014, natural oceanic and atmospheric patterns are the primary drivers behind California's ongoing drought.
Click here for the report links and more information.