Warning: Undefined variable $index in Drupal\responsive_bg_image_formatter\Plugin\Field\FieldFormatter\ResponsiveBgImageFormatter->viewElements() (line 95 of modules/custom/responsive_bg_image_formatter/src/Plugin/Field/FieldFormatter/ResponsiveBgImageFormatter.php).

Drupal\responsive_bg_image_formatter\Plugin\Field\FieldFormatter\ResponsiveBgImageFormatter->viewElements(Object, 'en') (Line: 89)
Drupal\Core\Field\FormatterBase->view(Object, 'en') (Line: 76)
Drupal\Core\Field\Plugin\Field\FieldFormatter\EntityReferenceFormatterBase->view(Object, NULL) (Line: 265)
Drupal\Core\Entity\Entity\EntityViewDisplay->buildMultiple(Array) (Line: 340)
Drupal\Core\Entity\EntityViewBuilder->buildComponents(Array, Array, Array, 'full') (Line: 24)
Drupal\node\NodeViewBuilder->buildComponents(Array, Array, Array, 'full') (Line: 282)
Drupal\Core\Entity\EntityViewBuilder->buildMultiple(Array) (Line: 239)
Drupal\Core\Entity\EntityViewBuilder->build(Array)
call_user_func_array(Array, Array) (Line: 101)
Drupal\Core\Render\Renderer->doTrustedCallback(Array, Array, 'Render #pre_render callbacks must be methods of a class that implements \Drupal\Core\Security\TrustedCallbackInterface or be an anonymous function. The callback was %s. See https://www.drupal.org/node/2966725', 'exception', 'Drupal\Core\Render\Element\RenderCallbackInterface') (Line: 788)
Drupal\Core\Render\Renderer->doCallback('#pre_render', Array, Array) (Line: 374)
Drupal\Core\Render\Renderer->doRender(Array, ) (Line: 204)
Drupal\Core\Render\Renderer->render(Array, ) (Line: 242)
Drupal\Core\Render\MainContent\HtmlRenderer->Drupal\Core\Render\MainContent\{closure}() (Line: 580)
Drupal\Core\Render\Renderer->executeInRenderContext(Object, Object) (Line: 243)
Drupal\Core\Render\MainContent\HtmlRenderer->prepare(Array, Object, Object) (Line: 132)
Drupal\Core\Render\MainContent\HtmlRenderer->renderResponse(Array, Object, Object) (Line: 90)
Drupal\Core\EventSubscriber\MainContentViewSubscriber->onViewRenderArray(Object, 'kernel.view', Object)
call_user_func(Array, Object, 'kernel.view', Object) (Line: 142)
Drupal\Component\EventDispatcher\ContainerAwareEventDispatcher->dispatch(Object, 'kernel.view') (Line: 174)
Symfony\Component\HttpKernel\HttpKernel->handleRaw(Object, 1) (Line: 81)
Symfony\Component\HttpKernel\HttpKernel->handle(Object, 1, 1) (Line: 58)
Drupal\Core\StackMiddleware\Session->handle(Object, 1, 1) (Line: 48)
Drupal\Core\StackMiddleware\KernelPreHandle->handle(Object, 1, 1) (Line: 191)
Drupal\page_cache\StackMiddleware\PageCache->fetch(Object, 1, 1) (Line: 128)
Drupal\page_cache\StackMiddleware\PageCache->lookup(Object, 1, 1) (Line: 82)
Drupal\page_cache\StackMiddleware\PageCache->handle(Object, 1, 1) (Line: 48)
Drupal\Core\StackMiddleware\ReverseProxyMiddleware->handle(Object, 1, 1) (Line: 51)
Drupal\Core\StackMiddleware\NegotiationMiddleware->handle(Object, 1, 1) (Line: 23)
Stack\StackedHttpKernel->handle(Object, 1, 1) (Line: 718)
Drupal\Core\DrupalKernel->handle(Object) (Line: 19)


Warning: Undefined array key "media" in Drupal\responsive_bg_image_formatter\Plugin\Field\FieldFormatter\ResponsiveBgImageFormatter->viewElements() (line 112 of modules/custom/responsive_bg_image_formatter/src/Plugin/Field/FieldFormatter/ResponsiveBgImageFormatter.php).

Drupal\responsive_bg_image_formatter\Plugin\Field\FieldFormatter\ResponsiveBgImageFormatter->viewElements(Object, 'en') (Line: 89)
Drupal\Core\Field\FormatterBase->view(Object, 'en') (Line: 76)
Drupal\Core\Field\Plugin\Field\FieldFormatter\EntityReferenceFormatterBase->view(Object, NULL) (Line: 265)
Drupal\Core\Entity\Entity\EntityViewDisplay->buildMultiple(Array) (Line: 340)
Drupal\Core\Entity\EntityViewBuilder->buildComponents(Array, Array, Array, 'full') (Line: 24)
Drupal\node\NodeViewBuilder->buildComponents(Array, Array, Array, 'full') (Line: 282)
Drupal\Core\Entity\EntityViewBuilder->buildMultiple(Array) (Line: 239)
Drupal\Core\Entity\EntityViewBuilder->build(Array)
call_user_func_array(Array, Array) (Line: 101)
Drupal\Core\Render\Renderer->doTrustedCallback(Array, Array, 'Render #pre_render callbacks must be methods of a class that implements \Drupal\Core\Security\TrustedCallbackInterface or be an anonymous function. The callback was %s. See https://www.drupal.org/node/2966725', 'exception', 'Drupal\Core\Render\Element\RenderCallbackInterface') (Line: 788)
Drupal\Core\Render\Renderer->doCallback('#pre_render', Array, Array) (Line: 374)
Drupal\Core\Render\Renderer->doRender(Array, ) (Line: 204)
Drupal\Core\Render\Renderer->render(Array, ) (Line: 242)
Drupal\Core\Render\MainContent\HtmlRenderer->Drupal\Core\Render\MainContent\{closure}() (Line: 580)
Drupal\Core\Render\Renderer->executeInRenderContext(Object, Object) (Line: 243)
Drupal\Core\Render\MainContent\HtmlRenderer->prepare(Array, Object, Object) (Line: 132)
Drupal\Core\Render\MainContent\HtmlRenderer->renderResponse(Array, Object, Object) (Line: 90)
Drupal\Core\EventSubscriber\MainContentViewSubscriber->onViewRenderArray(Object, 'kernel.view', Object)
call_user_func(Array, Object, 'kernel.view', Object) (Line: 142)
Drupal\Component\EventDispatcher\ContainerAwareEventDispatcher->dispatch(Object, 'kernel.view') (Line: 174)
Symfony\Component\HttpKernel\HttpKernel->handleRaw(Object, 1) (Line: 81)
Symfony\Component\HttpKernel\HttpKernel->handle(Object, 1, 1) (Line: 58)
Drupal\Core\StackMiddleware\Session->handle(Object, 1, 1) (Line: 48)
Drupal\Core\StackMiddleware\KernelPreHandle->handle(Object, 1, 1) (Line: 191)
Drupal\page_cache\StackMiddleware\PageCache->fetch(Object, 1, 1) (Line: 128)
Drupal\page_cache\StackMiddleware\PageCache->lookup(Object, 1, 1) (Line: 82)
Drupal\page_cache\StackMiddleware\PageCache->handle(Object, 1, 1) (Line: 48)
Drupal\Core\StackMiddleware\ReverseProxyMiddleware->handle(Object, 1, 1) (Line: 51)
Drupal\Core\StackMiddleware\NegotiationMiddleware->handle(Object, 1, 1) (Line: 23)
Stack\StackedHttpKernel->handle(Object, 1, 1) (Line: 718)
Drupal\Core\DrupalKernel->handle(Object) (Line: 19)


Deprecated function: str_replace(): Passing null to parameter #3 ($subject) of type array|string is deprecated in Drupal\responsive_bg_image_formatter\Plugin\Field\FieldFormatter\ResponsiveBgImageFormatter->viewElements() (line 126 of modules/custom/responsive_bg_image_formatter/src/Plugin/Field/FieldFormatter/ResponsiveBgImageFormatter.php).

Drupal\responsive_bg_image_formatter\Plugin\Field\FieldFormatter\ResponsiveBgImageFormatter->viewElements(Object, 'en') (Line: 89)
Drupal\Core\Field\FormatterBase->view(Object, 'en') (Line: 76)
Drupal\Core\Field\Plugin\Field\FieldFormatter\EntityReferenceFormatterBase->view(Object, NULL) (Line: 265)
Drupal\Core\Entity\Entity\EntityViewDisplay->buildMultiple(Array) (Line: 340)
Drupal\Core\Entity\EntityViewBuilder->buildComponents(Array, Array, Array, 'full') (Line: 24)
Drupal\node\NodeViewBuilder->buildComponents(Array, Array, Array, 'full') (Line: 282)
Drupal\Core\Entity\EntityViewBuilder->buildMultiple(Array) (Line: 239)
Drupal\Core\Entity\EntityViewBuilder->build(Array)
call_user_func_array(Array, Array) (Line: 101)
Drupal\Core\Render\Renderer->doTrustedCallback(Array, Array, 'Render #pre_render callbacks must be methods of a class that implements \Drupal\Core\Security\TrustedCallbackInterface or be an anonymous function. The callback was %s. See https://www.drupal.org/node/2966725', 'exception', 'Drupal\Core\Render\Element\RenderCallbackInterface') (Line: 788)
Drupal\Core\Render\Renderer->doCallback('#pre_render', Array, Array) (Line: 374)
Drupal\Core\Render\Renderer->doRender(Array, ) (Line: 204)
Drupal\Core\Render\Renderer->render(Array, ) (Line: 242)
Drupal\Core\Render\MainContent\HtmlRenderer->Drupal\Core\Render\MainContent\{closure}() (Line: 580)
Drupal\Core\Render\Renderer->executeInRenderContext(Object, Object) (Line: 243)
Drupal\Core\Render\MainContent\HtmlRenderer->prepare(Array, Object, Object) (Line: 132)
Drupal\Core\Render\MainContent\HtmlRenderer->renderResponse(Array, Object, Object) (Line: 90)
Drupal\Core\EventSubscriber\MainContentViewSubscriber->onViewRenderArray(Object, 'kernel.view', Object)
call_user_func(Array, Object, 'kernel.view', Object) (Line: 142)
Drupal\Component\EventDispatcher\ContainerAwareEventDispatcher->dispatch(Object, 'kernel.view') (Line: 174)
Symfony\Component\HttpKernel\HttpKernel->handleRaw(Object, 1) (Line: 81)
Symfony\Component\HttpKernel\HttpKernel->handle(Object, 1, 1) (Line: 58)
Drupal\Core\StackMiddleware\Session->handle(Object, 1, 1) (Line: 48)
Drupal\Core\StackMiddleware\KernelPreHandle->handle(Object, 1, 1) (Line: 191)
Drupal\page_cache\StackMiddleware\PageCache->fetch(Object, 1, 1) (Line: 128)
Drupal\page_cache\StackMiddleware\PageCache->lookup(Object, 1, 1) (Line: 82)
Drupal\page_cache\StackMiddleware\PageCache->handle(Object, 1, 1) (Line: 48)
Drupal\Core\StackMiddleware\ReverseProxyMiddleware->handle(Object, 1, 1) (Line: 51)
Drupal\Core\StackMiddleware\NegotiationMiddleware->handle(Object, 1, 1) (Line: 23)
Stack\StackedHttpKernel->handle(Object, 1, 1) (Line: 718)
Drupal\Core\DrupalKernel->handle(Object) (Line: 19)


Warning: Undefined variable $index in Drupal\responsive_bg_image_formatter\Plugin\Field\FieldFormatter\ResponsiveBgImageFormatter->viewElements() (line 153 of modules/custom/responsive_bg_image_formatter/src/Plugin/Field/FieldFormatter/ResponsiveBgImageFormatter.php).

Drupal\responsive_bg_image_formatter\Plugin\Field\FieldFormatter\ResponsiveBgImageFormatter->viewElements(Object, 'en') (Line: 89)
Drupal\Core\Field\FormatterBase->view(Object, 'en') (Line: 76)
Drupal\Core\Field\Plugin\Field\FieldFormatter\EntityReferenceFormatterBase->view(Object, NULL) (Line: 265)
Drupal\Core\Entity\Entity\EntityViewDisplay->buildMultiple(Array) (Line: 340)
Drupal\Core\Entity\EntityViewBuilder->buildComponents(Array, Array, Array, 'full') (Line: 24)
Drupal\node\NodeViewBuilder->buildComponents(Array, Array, Array, 'full') (Line: 282)
Drupal\Core\Entity\EntityViewBuilder->buildMultiple(Array) (Line: 239)
Drupal\Core\Entity\EntityViewBuilder->build(Array)
call_user_func_array(Array, Array) (Line: 101)
Drupal\Core\Render\Renderer->doTrustedCallback(Array, Array, 'Render #pre_render callbacks must be methods of a class that implements \Drupal\Core\Security\TrustedCallbackInterface or be an anonymous function. The callback was %s. See https://www.drupal.org/node/2966725', 'exception', 'Drupal\Core\Render\Element\RenderCallbackInterface') (Line: 788)
Drupal\Core\Render\Renderer->doCallback('#pre_render', Array, Array) (Line: 374)
Drupal\Core\Render\Renderer->doRender(Array, ) (Line: 204)
Drupal\Core\Render\Renderer->render(Array, ) (Line: 242)
Drupal\Core\Render\MainContent\HtmlRenderer->Drupal\Core\Render\MainContent\{closure}() (Line: 580)
Drupal\Core\Render\Renderer->executeInRenderContext(Object, Object) (Line: 243)
Drupal\Core\Render\MainContent\HtmlRenderer->prepare(Array, Object, Object) (Line: 132)
Drupal\Core\Render\MainContent\HtmlRenderer->renderResponse(Array, Object, Object) (Line: 90)
Drupal\Core\EventSubscriber\MainContentViewSubscriber->onViewRenderArray(Object, 'kernel.view', Object)
call_user_func(Array, Object, 'kernel.view', Object) (Line: 142)
Drupal\Component\EventDispatcher\ContainerAwareEventDispatcher->dispatch(Object, 'kernel.view') (Line: 174)
Symfony\Component\HttpKernel\HttpKernel->handleRaw(Object, 1) (Line: 81)
Symfony\Component\HttpKernel\HttpKernel->handle(Object, 1, 1) (Line: 58)
Drupal\Core\StackMiddleware\Session->handle(Object, 1, 1) (Line: 48)
Drupal\Core\StackMiddleware\KernelPreHandle->handle(Object, 1, 1) (Line: 191)
Drupal\page_cache\StackMiddleware\PageCache->fetch(Object, 1, 1) (Line: 128)
Drupal\page_cache\StackMiddleware\PageCache->lookup(Object, 1, 1) (Line: 82)
Drupal\page_cache\StackMiddleware\PageCache->handle(Object, 1, 1) (Line: 48)
Drupal\Core\StackMiddleware\ReverseProxyMiddleware->handle(Object, 1, 1) (Line: 51)
Drupal\Core\StackMiddleware\NegotiationMiddleware->handle(Object, 1, 1) (Line: 23)
Stack\StackedHttpKernel->handle(Object, 1, 1) (Line: 718)
Drupal\Core\DrupalKernel->handle(Object) (Line: 19)


Warning: Undefined variable $index in Drupal\responsive_bg_image_formatter\Plugin\Field\FieldFormatter\ResponsiveBgImageFormatter->viewElements() (line 95 of modules/custom/responsive_bg_image_formatter/src/Plugin/Field/FieldFormatter/ResponsiveBgImageFormatter.php).

Drupal\responsive_bg_image_formatter\Plugin\Field\FieldFormatter\ResponsiveBgImageFormatter->viewElements(Object, 'en') (Line: 89)
Drupal\Core\Field\FormatterBase->view(Object, 'en') (Line: 76)
Drupal\Core\Field\Plugin\Field\FieldFormatter\EntityReferenceFormatterBase->view(Object, NULL) (Line: 265)
Drupal\Core\Entity\Entity\EntityViewDisplay->buildMultiple(Array) (Line: 340)
Drupal\Core\Entity\EntityViewBuilder->buildComponents(Array, Array, Array, 'default') (Line: 282)
Drupal\Core\Entity\EntityViewBuilder->buildMultiple(Array) (Line: 18)
Drupal\paragraphs\ParagraphViewBuilder->buildMultiple(Array) (Line: 239)
Drupal\Core\Entity\EntityViewBuilder->build(Array)
call_user_func_array(Array, Array) (Line: 101)
Drupal\Core\Render\Renderer->doTrustedCallback(Array, Array, 'Render #pre_render callbacks must be methods of a class that implements \Drupal\Core\Security\TrustedCallbackInterface or be an anonymous function. The callback was %s. See https://www.drupal.org/node/2966725', 'exception', 'Drupal\Core\Render\Element\RenderCallbackInterface') (Line: 788)
Drupal\Core\Render\Renderer->doCallback('#pre_render', Array, Array) (Line: 374)
Drupal\Core\Render\Renderer->doRender(Array, ) (Line: 204)
Drupal\Core\Render\Renderer->render(Array) (Line: 479)
Drupal\Core\Template\TwigExtension->escapeFilter(Object, Array, 'html', NULL, 1) (Line: 87)
__TwigTemplate_bad9ff0fbb7c6620c7a15eef2dc67991->doDisplay(Array, Array) (Line: 405)
Twig\Template->displayWithErrorHandling(Array, Array) (Line: 378)
Twig\Template->display(Array) (Line: 390)
Twig\Template->render(Array) (Line: 55)
twig_render_template('themes/custom/uswds_drought/templates/field/field.html.twig', Array) (Line: 384)
Drupal\Core\Theme\ThemeManager->render('field', Array) (Line: 433)
Drupal\Core\Render\Renderer->doRender(Array) (Line: 446)
Drupal\Core\Render\Renderer->doRender(Array) (Line: 446)
Drupal\Core\Render\Renderer->doRender(Array, ) (Line: 204)
Drupal\Core\Render\Renderer->render(Array) (Line: 479)
Drupal\Core\Template\TwigExtension->escapeFilter(Object, Array, 'html', NULL, 1) (Line: 51)
__TwigTemplate_c438d9a1fb8cd412b802192ea0b726ef->doDisplay(Array, Array) (Line: 405)
Twig\Template->displayWithErrorHandling(Array, Array) (Line: 378)
Twig\Template->display(Array) (Line: 390)
Twig\Template->render(Array) (Line: 55)
twig_render_template('modules/contrib/ds/templates/ds-1col.html.twig', Array) (Line: 384)
Drupal\Core\Theme\ThemeManager->render('ds_1col', Array) (Line: 433)
Drupal\Core\Render\Renderer->doRender(Array, ) (Line: 204)
Drupal\Core\Render\Renderer->render(Array) (Line: 479)
Drupal\Core\Template\TwigExtension->escapeFilter(Object, Array, 'html', NULL, 1) (Line: 39)
__TwigTemplate_60bb6d951cd91f8159ab3e0d54ecd507->doDisplay(Array, Array) (Line: 405)
Twig\Template->displayWithErrorHandling(Array, Array) (Line: 378)
Twig\Template->display(Array) (Line: 390)
Twig\Template->render(Array) (Line: 55)
twig_render_template('modules/contrib/ds/templates/ds-entity-view.html.twig', Array) (Line: 384)
Drupal\Core\Theme\ThemeManager->render('ds_entity_view', Array) (Line: 433)
Drupal\Core\Render\Renderer->doRender(Array, ) (Line: 204)
Drupal\Core\Render\Renderer->render(Array, ) (Line: 242)
Drupal\Core\Render\MainContent\HtmlRenderer->Drupal\Core\Render\MainContent\{closure}() (Line: 580)
Drupal\Core\Render\Renderer->executeInRenderContext(Object, Object) (Line: 243)
Drupal\Core\Render\MainContent\HtmlRenderer->prepare(Array, Object, Object) (Line: 132)
Drupal\Core\Render\MainContent\HtmlRenderer->renderResponse(Array, Object, Object) (Line: 90)
Drupal\Core\EventSubscriber\MainContentViewSubscriber->onViewRenderArray(Object, 'kernel.view', Object)
call_user_func(Array, Object, 'kernel.view', Object) (Line: 142)
Drupal\Component\EventDispatcher\ContainerAwareEventDispatcher->dispatch(Object, 'kernel.view') (Line: 174)
Symfony\Component\HttpKernel\HttpKernel->handleRaw(Object, 1) (Line: 81)
Symfony\Component\HttpKernel\HttpKernel->handle(Object, 1, 1) (Line: 58)
Drupal\Core\StackMiddleware\Session->handle(Object, 1, 1) (Line: 48)
Drupal\Core\StackMiddleware\KernelPreHandle->handle(Object, 1, 1) (Line: 191)
Drupal\page_cache\StackMiddleware\PageCache->fetch(Object, 1, 1) (Line: 128)
Drupal\page_cache\StackMiddleware\PageCache->lookup(Object, 1, 1) (Line: 82)
Drupal\page_cache\StackMiddleware\PageCache->handle(Object, 1, 1) (Line: 48)
Drupal\Core\StackMiddleware\ReverseProxyMiddleware->handle(Object, 1, 1) (Line: 51)
Drupal\Core\StackMiddleware\NegotiationMiddleware->handle(Object, 1, 1) (Line: 23)
Stack\StackedHttpKernel->handle(Object, 1, 1) (Line: 718)
Drupal\Core\DrupalKernel->handle(Object) (Line: 19)


Warning: Undefined array key "media" in Drupal\responsive_bg_image_formatter\Plugin\Field\FieldFormatter\ResponsiveBgImageFormatter->viewElements() (line 112 of modules/custom/responsive_bg_image_formatter/src/Plugin/Field/FieldFormatter/ResponsiveBgImageFormatter.php).

Drupal\responsive_bg_image_formatter\Plugin\Field\FieldFormatter\ResponsiveBgImageFormatter->viewElements(Object, 'en') (Line: 89)
Drupal\Core\Field\FormatterBase->view(Object, 'en') (Line: 76)
Drupal\Core\Field\Plugin\Field\FieldFormatter\EntityReferenceFormatterBase->view(Object, NULL) (Line: 265)
Drupal\Core\Entity\Entity\EntityViewDisplay->buildMultiple(Array) (Line: 340)
Drupal\Core\Entity\EntityViewBuilder->buildComponents(Array, Array, Array, 'default') (Line: 282)
Drupal\Core\Entity\EntityViewBuilder->buildMultiple(Array) (Line: 18)
Drupal\paragraphs\ParagraphViewBuilder->buildMultiple(Array) (Line: 239)
Drupal\Core\Entity\EntityViewBuilder->build(Array)
call_user_func_array(Array, Array) (Line: 101)
Drupal\Core\Render\Renderer->doTrustedCallback(Array, Array, 'Render #pre_render callbacks must be methods of a class that implements \Drupal\Core\Security\TrustedCallbackInterface or be an anonymous function. The callback was %s. See https://www.drupal.org/node/2966725', 'exception', 'Drupal\Core\Render\Element\RenderCallbackInterface') (Line: 788)
Drupal\Core\Render\Renderer->doCallback('#pre_render', Array, Array) (Line: 374)
Drupal\Core\Render\Renderer->doRender(Array, ) (Line: 204)
Drupal\Core\Render\Renderer->render(Array) (Line: 479)
Drupal\Core\Template\TwigExtension->escapeFilter(Object, Array, 'html', NULL, 1) (Line: 87)
__TwigTemplate_bad9ff0fbb7c6620c7a15eef2dc67991->doDisplay(Array, Array) (Line: 405)
Twig\Template->displayWithErrorHandling(Array, Array) (Line: 378)
Twig\Template->display(Array) (Line: 390)
Twig\Template->render(Array) (Line: 55)
twig_render_template('themes/custom/uswds_drought/templates/field/field.html.twig', Array) (Line: 384)
Drupal\Core\Theme\ThemeManager->render('field', Array) (Line: 433)
Drupal\Core\Render\Renderer->doRender(Array) (Line: 446)
Drupal\Core\Render\Renderer->doRender(Array) (Line: 446)
Drupal\Core\Render\Renderer->doRender(Array, ) (Line: 204)
Drupal\Core\Render\Renderer->render(Array) (Line: 479)
Drupal\Core\Template\TwigExtension->escapeFilter(Object, Array, 'html', NULL, 1) (Line: 51)
__TwigTemplate_c438d9a1fb8cd412b802192ea0b726ef->doDisplay(Array, Array) (Line: 405)
Twig\Template->displayWithErrorHandling(Array, Array) (Line: 378)
Twig\Template->display(Array) (Line: 390)
Twig\Template->render(Array) (Line: 55)
twig_render_template('modules/contrib/ds/templates/ds-1col.html.twig', Array) (Line: 384)
Drupal\Core\Theme\ThemeManager->render('ds_1col', Array) (Line: 433)
Drupal\Core\Render\Renderer->doRender(Array, ) (Line: 204)
Drupal\Core\Render\Renderer->render(Array) (Line: 479)
Drupal\Core\Template\TwigExtension->escapeFilter(Object, Array, 'html', NULL, 1) (Line: 39)
__TwigTemplate_60bb6d951cd91f8159ab3e0d54ecd507->doDisplay(Array, Array) (Line: 405)
Twig\Template->displayWithErrorHandling(Array, Array) (Line: 378)
Twig\Template->display(Array) (Line: 390)
Twig\Template->render(Array) (Line: 55)
twig_render_template('modules/contrib/ds/templates/ds-entity-view.html.twig', Array) (Line: 384)
Drupal\Core\Theme\ThemeManager->render('ds_entity_view', Array) (Line: 433)
Drupal\Core\Render\Renderer->doRender(Array, ) (Line: 204)
Drupal\Core\Render\Renderer->render(Array, ) (Line: 242)
Drupal\Core\Render\MainContent\HtmlRenderer->Drupal\Core\Render\MainContent\{closure}() (Line: 580)
Drupal\Core\Render\Renderer->executeInRenderContext(Object, Object) (Line: 243)
Drupal\Core\Render\MainContent\HtmlRenderer->prepare(Array, Object, Object) (Line: 132)
Drupal\Core\Render\MainContent\HtmlRenderer->renderResponse(Array, Object, Object) (Line: 90)
Drupal\Core\EventSubscriber\MainContentViewSubscriber->onViewRenderArray(Object, 'kernel.view', Object)
call_user_func(Array, Object, 'kernel.view', Object) (Line: 142)
Drupal\Component\EventDispatcher\ContainerAwareEventDispatcher->dispatch(Object, 'kernel.view') (Line: 174)
Symfony\Component\HttpKernel\HttpKernel->handleRaw(Object, 1) (Line: 81)
Symfony\Component\HttpKernel\HttpKernel->handle(Object, 1, 1) (Line: 58)
Drupal\Core\StackMiddleware\Session->handle(Object, 1, 1) (Line: 48)
Drupal\Core\StackMiddleware\KernelPreHandle->handle(Object, 1, 1) (Line: 191)
Drupal\page_cache\StackMiddleware\PageCache->fetch(Object, 1, 1) (Line: 128)
Drupal\page_cache\StackMiddleware\PageCache->lookup(Object, 1, 1) (Line: 82)
Drupal\page_cache\StackMiddleware\PageCache->handle(Object, 1, 1) (Line: 48)
Drupal\Core\StackMiddleware\ReverseProxyMiddleware->handle(Object, 1, 1) (Line: 51)
Drupal\Core\StackMiddleware\NegotiationMiddleware->handle(Object, 1, 1) (Line: 23)
Stack\StackedHttpKernel->handle(Object, 1, 1) (Line: 718)
Drupal\Core\DrupalKernel->handle(Object) (Line: 19)


Deprecated function: str_replace(): Passing null to parameter #3 ($subject) of type array|string is deprecated in Drupal\responsive_bg_image_formatter\Plugin\Field\FieldFormatter\ResponsiveBgImageFormatter->viewElements() (line 126 of modules/custom/responsive_bg_image_formatter/src/Plugin/Field/FieldFormatter/ResponsiveBgImageFormatter.php).

Drupal\responsive_bg_image_formatter\Plugin\Field\FieldFormatter\ResponsiveBgImageFormatter->viewElements(Object, 'en') (Line: 89)
Drupal\Core\Field\FormatterBase->view(Object, 'en') (Line: 76)
Drupal\Core\Field\Plugin\Field\FieldFormatter\EntityReferenceFormatterBase->view(Object, NULL) (Line: 265)
Drupal\Core\Entity\Entity\EntityViewDisplay->buildMultiple(Array) (Line: 340)
Drupal\Core\Entity\EntityViewBuilder->buildComponents(Array, Array, Array, 'default') (Line: 282)
Drupal\Core\Entity\EntityViewBuilder->buildMultiple(Array) (Line: 18)
Drupal\paragraphs\ParagraphViewBuilder->buildMultiple(Array) (Line: 239)
Drupal\Core\Entity\EntityViewBuilder->build(Array)
call_user_func_array(Array, Array) (Line: 101)
Drupal\Core\Render\Renderer->doTrustedCallback(Array, Array, 'Render #pre_render callbacks must be methods of a class that implements \Drupal\Core\Security\TrustedCallbackInterface or be an anonymous function. The callback was %s. See https://www.drupal.org/node/2966725', 'exception', 'Drupal\Core\Render\Element\RenderCallbackInterface') (Line: 788)
Drupal\Core\Render\Renderer->doCallback('#pre_render', Array, Array) (Line: 374)
Drupal\Core\Render\Renderer->doRender(Array, ) (Line: 204)
Drupal\Core\Render\Renderer->render(Array) (Line: 479)
Drupal\Core\Template\TwigExtension->escapeFilter(Object, Array, 'html', NULL, 1) (Line: 87)
__TwigTemplate_bad9ff0fbb7c6620c7a15eef2dc67991->doDisplay(Array, Array) (Line: 405)
Twig\Template->displayWithErrorHandling(Array, Array) (Line: 378)
Twig\Template->display(Array) (Line: 390)
Twig\Template->render(Array) (Line: 55)
twig_render_template('themes/custom/uswds_drought/templates/field/field.html.twig', Array) (Line: 384)
Drupal\Core\Theme\ThemeManager->render('field', Array) (Line: 433)
Drupal\Core\Render\Renderer->doRender(Array) (Line: 446)
Drupal\Core\Render\Renderer->doRender(Array) (Line: 446)
Drupal\Core\Render\Renderer->doRender(Array, ) (Line: 204)
Drupal\Core\Render\Renderer->render(Array) (Line: 479)
Drupal\Core\Template\TwigExtension->escapeFilter(Object, Array, 'html', NULL, 1) (Line: 51)
__TwigTemplate_c438d9a1fb8cd412b802192ea0b726ef->doDisplay(Array, Array) (Line: 405)
Twig\Template->displayWithErrorHandling(Array, Array) (Line: 378)
Twig\Template->display(Array) (Line: 390)
Twig\Template->render(Array) (Line: 55)
twig_render_template('modules/contrib/ds/templates/ds-1col.html.twig', Array) (Line: 384)
Drupal\Core\Theme\ThemeManager->render('ds_1col', Array) (Line: 433)
Drupal\Core\Render\Renderer->doRender(Array, ) (Line: 204)
Drupal\Core\Render\Renderer->render(Array) (Line: 479)
Drupal\Core\Template\TwigExtension->escapeFilter(Object, Array, 'html', NULL, 1) (Line: 39)
__TwigTemplate_60bb6d951cd91f8159ab3e0d54ecd507->doDisplay(Array, Array) (Line: 405)
Twig\Template->displayWithErrorHandling(Array, Array) (Line: 378)
Twig\Template->display(Array) (Line: 390)
Twig\Template->render(Array) (Line: 55)
twig_render_template('modules/contrib/ds/templates/ds-entity-view.html.twig', Array) (Line: 384)
Drupal\Core\Theme\ThemeManager->render('ds_entity_view', Array) (Line: 433)
Drupal\Core\Render\Renderer->doRender(Array, ) (Line: 204)
Drupal\Core\Render\Renderer->render(Array, ) (Line: 242)
Drupal\Core\Render\MainContent\HtmlRenderer->Drupal\Core\Render\MainContent\{closure}() (Line: 580)
Drupal\Core\Render\Renderer->executeInRenderContext(Object, Object) (Line: 243)
Drupal\Core\Render\MainContent\HtmlRenderer->prepare(Array, Object, Object) (Line: 132)
Drupal\Core\Render\MainContent\HtmlRenderer->renderResponse(Array, Object, Object) (Line: 90)
Drupal\Core\EventSubscriber\MainContentViewSubscriber->onViewRenderArray(Object, 'kernel.view', Object)
call_user_func(Array, Object, 'kernel.view', Object) (Line: 142)
Drupal\Component\EventDispatcher\ContainerAwareEventDispatcher->dispatch(Object, 'kernel.view') (Line: 174)
Symfony\Component\HttpKernel\HttpKernel->handleRaw(Object, 1) (Line: 81)
Symfony\Component\HttpKernel\HttpKernel->handle(Object, 1, 1) (Line: 58)
Drupal\Core\StackMiddleware\Session->handle(Object, 1, 1) (Line: 48)
Drupal\Core\StackMiddleware\KernelPreHandle->handle(Object, 1, 1) (Line: 191)
Drupal\page_cache\StackMiddleware\PageCache->fetch(Object, 1, 1) (Line: 128)
Drupal\page_cache\StackMiddleware\PageCache->lookup(Object, 1, 1) (Line: 82)
Drupal\page_cache\StackMiddleware\PageCache->handle(Object, 1, 1) (Line: 48)
Drupal\Core\StackMiddleware\ReverseProxyMiddleware->handle(Object, 1, 1) (Line: 51)
Drupal\Core\StackMiddleware\NegotiationMiddleware->handle(Object, 1, 1) (Line: 23)
Stack\StackedHttpKernel->handle(Object, 1, 1) (Line: 718)
Drupal\Core\DrupalKernel->handle(Object) (Line: 19)


Warning: Undefined variable $index in Drupal\responsive_bg_image_formatter\Plugin\Field\FieldFormatter\ResponsiveBgImageFormatter->viewElements() (line 153 of modules/custom/responsive_bg_image_formatter/src/Plugin/Field/FieldFormatter/ResponsiveBgImageFormatter.php).

Drupal\responsive_bg_image_formatter\Plugin\Field\FieldFormatter\ResponsiveBgImageFormatter->viewElements(Object, 'en') (Line: 89)
Drupal\Core\Field\FormatterBase->view(Object, 'en') (Line: 76)
Drupal\Core\Field\Plugin\Field\FieldFormatter\EntityReferenceFormatterBase->view(Object, NULL) (Line: 265)
Drupal\Core\Entity\Entity\EntityViewDisplay->buildMultiple(Array) (Line: 340)
Drupal\Core\Entity\EntityViewBuilder->buildComponents(Array, Array, Array, 'default') (Line: 282)
Drupal\Core\Entity\EntityViewBuilder->buildMultiple(Array) (Line: 18)
Drupal\paragraphs\ParagraphViewBuilder->buildMultiple(Array) (Line: 239)
Drupal\Core\Entity\EntityViewBuilder->build(Array)
call_user_func_array(Array, Array) (Line: 101)
Drupal\Core\Render\Renderer->doTrustedCallback(Array, Array, 'Render #pre_render callbacks must be methods of a class that implements \Drupal\Core\Security\TrustedCallbackInterface or be an anonymous function. The callback was %s. See https://www.drupal.org/node/2966725', 'exception', 'Drupal\Core\Render\Element\RenderCallbackInterface') (Line: 788)
Drupal\Core\Render\Renderer->doCallback('#pre_render', Array, Array) (Line: 374)
Drupal\Core\Render\Renderer->doRender(Array, ) (Line: 204)
Drupal\Core\Render\Renderer->render(Array) (Line: 479)
Drupal\Core\Template\TwigExtension->escapeFilter(Object, Array, 'html', NULL, 1) (Line: 87)
__TwigTemplate_bad9ff0fbb7c6620c7a15eef2dc67991->doDisplay(Array, Array) (Line: 405)
Twig\Template->displayWithErrorHandling(Array, Array) (Line: 378)
Twig\Template->display(Array) (Line: 390)
Twig\Template->render(Array) (Line: 55)
twig_render_template('themes/custom/uswds_drought/templates/field/field.html.twig', Array) (Line: 384)
Drupal\Core\Theme\ThemeManager->render('field', Array) (Line: 433)
Drupal\Core\Render\Renderer->doRender(Array) (Line: 446)
Drupal\Core\Render\Renderer->doRender(Array) (Line: 446)
Drupal\Core\Render\Renderer->doRender(Array, ) (Line: 204)
Drupal\Core\Render\Renderer->render(Array) (Line: 479)
Drupal\Core\Template\TwigExtension->escapeFilter(Object, Array, 'html', NULL, 1) (Line: 51)
__TwigTemplate_c438d9a1fb8cd412b802192ea0b726ef->doDisplay(Array, Array) (Line: 405)
Twig\Template->displayWithErrorHandling(Array, Array) (Line: 378)
Twig\Template->display(Array) (Line: 390)
Twig\Template->render(Array) (Line: 55)
twig_render_template('modules/contrib/ds/templates/ds-1col.html.twig', Array) (Line: 384)
Drupal\Core\Theme\ThemeManager->render('ds_1col', Array) (Line: 433)
Drupal\Core\Render\Renderer->doRender(Array, ) (Line: 204)
Drupal\Core\Render\Renderer->render(Array) (Line: 479)
Drupal\Core\Template\TwigExtension->escapeFilter(Object, Array, 'html', NULL, 1) (Line: 39)
__TwigTemplate_60bb6d951cd91f8159ab3e0d54ecd507->doDisplay(Array, Array) (Line: 405)
Twig\Template->displayWithErrorHandling(Array, Array) (Line: 378)
Twig\Template->display(Array) (Line: 390)
Twig\Template->render(Array) (Line: 55)
twig_render_template('modules/contrib/ds/templates/ds-entity-view.html.twig', Array) (Line: 384)
Drupal\Core\Theme\ThemeManager->render('ds_entity_view', Array) (Line: 433)
Drupal\Core\Render\Renderer->doRender(Array, ) (Line: 204)
Drupal\Core\Render\Renderer->render(Array, ) (Line: 242)
Drupal\Core\Render\MainContent\HtmlRenderer->Drupal\Core\Render\MainContent\{closure}() (Line: 580)
Drupal\Core\Render\Renderer->executeInRenderContext(Object, Object) (Line: 243)
Drupal\Core\Render\MainContent\HtmlRenderer->prepare(Array, Object, Object) (Line: 132)
Drupal\Core\Render\MainContent\HtmlRenderer->renderResponse(Array, Object, Object) (Line: 90)
Drupal\Core\EventSubscriber\MainContentViewSubscriber->onViewRenderArray(Object, 'kernel.view', Object)
call_user_func(Array, Object, 'kernel.view', Object) (Line: 142)
Drupal\Component\EventDispatcher\ContainerAwareEventDispatcher->dispatch(Object, 'kernel.view') (Line: 174)
Symfony\Component\HttpKernel\HttpKernel->handleRaw(Object, 1) (Line: 81)
Symfony\Component\HttpKernel\HttpKernel->handle(Object, 1, 1) (Line: 58)
Drupal\Core\StackMiddleware\Session->handle(Object, 1, 1) (Line: 48)
Drupal\Core\StackMiddleware\KernelPreHandle->handle(Object, 1, 1) (Line: 191)
Drupal\page_cache\StackMiddleware\PageCache->fetch(Object, 1, 1) (Line: 128)
Drupal\page_cache\StackMiddleware\PageCache->lookup(Object, 1, 1) (Line: 82)
Drupal\page_cache\StackMiddleware\PageCache->handle(Object, 1, 1) (Line: 48)
Drupal\Core\StackMiddleware\ReverseProxyMiddleware->handle(Object, 1, 1) (Line: 51)
Drupal\Core\StackMiddleware\NegotiationMiddleware->handle(Object, 1, 1) (Line: 23)
Stack\StackedHttpKernel->handle(Object, 1, 1) (Line: 718)
Drupal\Core\DrupalKernel->handle(Object) (Line: 19)

Tribal Engagement
Page Summary
Indigenous experiences and perspectives of drought vary greatly across the United States, and to ensure the inclusion of these perspectives into the implementation of the Drought Early Warning Systems, NIDIS developed the NIDIS Tribal Drought Engagement Strategy: 2021–2025. The Strategy aims to integrate indigenous perspectives into NIDIS's work, and by doing so, NIDIS hopes to foster a culturally appropriate engagement practice and work with tribal nations as equal partners in preparing for and responding to drought.
Guiding Principles
It is important to develop trust and a shared vision for improving drought preparedness in our partnerships with tribal nations. NIDIS developed these principles of engagement through conversations with more than 22 tribal natural resource managers and leaders across the Midwest and Missouri River Basin regions. Learn more in the NIDIS Tribal Drought Engagement Strategy: 2021–2025.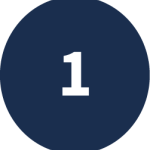 Respecting Tribal Sovereignty
Respecting tribal sovereignty and indigneous peoples' right to self-determination and fulfilling Federal Trust Responsibility by including tribal nations in developing and implementing applied research priorities, tools, services, and procedures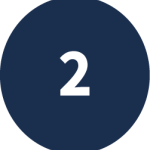 Ensuring Trust and Reciprocity
Ensuring reciprocity and establishing the trust and respect of tribal resource managers, adopting a culturally respectful and relevant style of engagement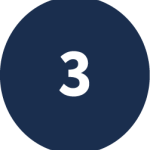 Ensuring DEWS Are Culturally Appropriate and Useful for Tribal Nations
Respecting traditional drought resilience strategies and encouraging the integration of Native American knowledge and values into drought programs
Key Priorities for Tribal Engagement
These key priorities, outlined in the NIDIS Tribal Drought Engagement Strategy, are centered around the five components of drought early warning systems: interdisciplinary research and applications, prediction and forecasting, observation and monitoring, planning and preparedness, and communications and outreach.
Interdisciplinary Research and Applications
Understanding the characteristics and impacts of drought enables us to better predict and respond to drought. In the case of many tribal nations, this knowledge exists, but has not yet been documented. A key concern is that there is too much information out there and that indicators of drought are often complex—and they don't always represent the conditions on the ground on tribal lands. In this regard, NIDIS and partners have an opportunity to improve understanding of drought indicators, their appropriate uses, and strengths and weaknesses.
Prediction and Forecasting
While many of the improvements in forecasting can and should take place at the federal level, tribal nations also play a vital role in ensuring this information is used effectively for drought preparedness and mitigation activities. However, staffing constraints and competing priorities often mean that tribal nations face challenges in applying predictions and forecasts for drought in a timely manner.
Observation and Monitoring
There is a lack of reservation-specific drought observation data. Many tribal nations currently rely on regional data, which is often collected more than a hundred miles away and is not always relevant to the reservation. More localized weather stations, stream gauges, and soil moisture measurements will be vital to ensure reliable observation and monitoring of drought on reservations.
Planning and Preparedness
Over the past few years, tribal nations have made significant advances in their drought planning activities, developing drought (or climate change) risk assessments and/or action plans. However, despite this planning, this has not always translated into action on the ground. This is largely due to a lack of adequate funding for implementation of drought resilience activities and competing priorities of other emergencies, such as flooding.
Communication and Outreach
Tribal resource managers have expressed that engaging young people on water and climate-related issues is a major priority for them. In addition, NIDIS recognizes that tribal resource managers seek communication materials that are oriented to tribal communities. Communication and outreach materials and efforts are not one size fits all and need to be tailored to address tribal concerns.
Tribal Engagement Activities
Tribal Activities Summary
The following table highlights NIDIS and partners' tribal engagement activities that are ongoing efforts related to at least one of the components of drought early warning. Please contact Crystal Stiles (crystal.stiles@noaa.gov) for more information or to inquire about getting an activity added to the list. 
We Want to Hear from You!
Let us know how you think Drought.gov is serving you, how you use drought-related information in decision making, and/or what other resources you would like to see available through Drought.gov.
Ask a Question
Have a question? Send us an email, and get answers from drought experts and NIDIS staff.
Report Drought Impacts
Tell us how drought is impacting your community by submitting a condition monitoring report.
Sign Up for Email
Sign up for our bi-weekly newsletter, Dry Times, or your regional mailing list.