Site Section
Research and Learn
Collaborative Research: Toward Operational Predictions of Persistent Drought Driven by Multi-Year La Niña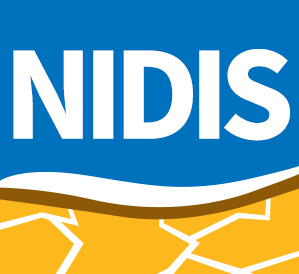 NIDIS-Supported Research
Main Summary
The interannual cooling of the equatorial Pacific associated with La Niña events has been known to cause drought conditions over the southern tier of the U.S. by displacing the subtropical jet and storm track northward. Whereas El Niño usually terminates after one year, La Niña often persists for two years or longer, exacerbating its impacts. It is therefore critical to predict the occurrence of such events with sufficient lead time. Persistent drought driven by multi-year La Niña exerts tremendous socioeconomic impacts on the southern tier of the U.S.
This research will fill important gaps in our current understanding of La Niña-driven drought by exploring the predictability of three underlying processes: the duration of La Niña, atmospheric teleconnections driven by La Niña, and impacts of La Niña teleconnections on drought.
For more information, please contact Molly Woloszyn (molly.woloszyn@noaa.gov) or Amanda Sheffield (amanda.sheffield@noaa.gov).
Research Snapshot
Research Timeline
September 2017 - August 2020
Principal Investigator(s)
Yuko Okumura, University of Texas
Project Funding
FY 17 Modeling, Analysis, Predictions, and Projections (MAPP) Program grant
Focus Areas (DEWS Components)
Results of This Research
Demonstrated CESM1's (Community Earth System Model 1) forecast skill of the duration of historical La Niña events with a lead time of two years.
Successfully forecasted the return of La Niña in the 2017-2018 boreal winter season using the observed oceanic condition in November 2015.
Identified oceanic and atmospheric processes controlling the predictable and unpredictable components of La Niña duration.
Identified internal atmospheric circulation variability as a leading source of uncertainty in ENSO teleconnections and associated climate impacts over North America during boreal winter.