Site Section
Research and Learn
Developing an Automated Weekly Probabilistic and Categorical Drought Outlook Based on U.S. Drought Monitor and Ensemble Prediction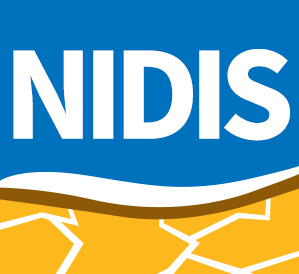 NIDIS-Supported Research
Main Summary
The U.S. Drought Monitor (USDM) has played an important role in gathering, synthesizing and disseminating drought information to a range of users and stakeholders. The USDM is reasonably realistic with multiple sources of information; it is simple and easy to understand with five intensity categories; and it is up-to-date with a fixed weekly release. However, on the prediction side, there is currently no suitable drought outlook that matches up with the USDM, although monthly and seasonal drought outlooks are issued each month by NOAA's Climate Prediction Center.
The overarching goal of this project is to improve NOAA's drought prediction capability by developing an automated weekly probabilistic and categorical drought outlook that is consistent and can be integrated with the U.S. Drought Monitor (USDM) operation. This project is a natural step towards integration of existing operational products to produce the desired drought outlook that is multiple model-based, objective, probabilistic, categorical, and can be run on a weekly schedule to match exactly the USDM schedule. To achieve this, the project comprises six well-designed tasks from multimodel offline simulation and seasonal forecast with the North American Land Data Assimilation System (NLDAS) framework to the development and evaluation of the ordinal regression model for predicting the USDM drought categories. The combination of dynamical modeling and statistical modeling is the major strength of this project, and these tasks are well connected to ensure the success of the project. This proposed drought outlook system can potentially be seamlessly integrated with the current USDM to provide simple, easy-to-understand and up-to-date drought forecast information to users of USDM.
For more information, please contact Molly Woloszyn (Molly.Woloszyn@noaa.gov) or Amanda Sheffield (Amanda.Sheffield@noaa.gov).
Research Snapshot
Research Timeline
July 1, 2017 - June 30, 2020
Principal Investigator(s)
Lifeng Luo, Michigan State University
Project Funding
Modeling, Analysis, Predictions, and Projections (MAPP) Program Grant - FY 2017
Focus Areas (DEWS Components)