Site Section
Research and Learn
Forecasts of National Fire Danger Rating System (NFDRS) Fire Danger Indices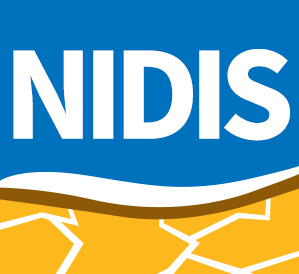 NIDIS-Supported Research
Main Summary
The objectives of the work are to develop an automated system for subseasonal forecasts for fire danger indices and relative fire risk metrics that are directly applicable to fire business decision makers and support early warning efforts in wildland fire operations. We envision that these forecasts will complement existing outlooks developed by Predictive Services and other outlets. Specifically, these forecasts will help inform geographic areas of heightened fire potential that may warrant additional suppression personnel and fire prevention efforts, as well as other areas where fire risk might be limited that could allow for the use of more managed fire and/or prescribed fire where warranted. 
For more information, please contact Britt Parker (britt.parker@noaa.gov).
Research Snapshot
Research Timeline
October 2020 - September 2022
Principal Investigator(s)
Katherine Hegewich and John Abatzoglou, UC-Merced
Focus Areas (DEWS Components)
Results of This Research
Results from this project include the creation of software and documentation to operationally create statistically downscaled seasonal forecasts of NFDRS fire danger indices; development of web-based visualization and data access tools; and outreach to get feedback from user community.
View the results of this research: