Site Section
Research and Learn
An Integrated Framework for Drought Response in Southern California's Natural Landscapes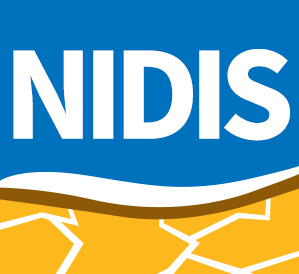 NIDIS-Supported Research
Main Summary
Southern California is an ecologically diverse region threatened by urbanization, water scarcity, and shifting wildfire frequency. As a biodiversity hotspot with a population of more than 21 million people and an economy of nearly $1.3 trillion GDP, a comprehensive drought preparedness and response strategy that considers the interrelated nature of these threats is needed. 
This project will help build regional understanding of the vulnerabilities and effects of ecological drought for conservation and natural resource management. By leveraging robust science-management partnerships, San Diego State University's Institute for Ecological Monitoring and Management and the Desert Research Institute will develop regionally specific information on ecological drought and a framework that supports responsive and adaptive management to drought-related climate impacts. In collaboration with the Climate Science Alliance, which will support outreach and engagement efforts, this partnership will support local and regional decision making to promote healthy, climate-resilient ecosystems and the well-being of local communities in southern California.
This research was funded by NIDIS through the FY 2022 Coping with Drought Competition – Ecological Drought. For more information, please contact Britt Parker (britt.parker@noaa.gov).
Research Snapshot
Research Timeline
September 2022 – August 2024
Principal Investigator(s)
Megan Jennings, San Diego State University Foundation
Amber Pairis, Desert Research Institute
Co-Principal Investigator(s)
Rebecca Lewison, San Diego State University
Project Funding
FY 2022 Coping with Drought Competition – Ecological Drought
Focus Areas (DEWS Components)
What to expect from this research
A strong network of community of practice of stakeholders, managers, and community members working collaboratively to integrate ecologically relevant information to support drought monitoring, planning, and action.

Increased accessibility of regionally relevant research on drought for the natural resource management community and other end users.

Identification of priority research needs and products to inform regional drought response.

Improved regional information on vulnerabilities and impacts of precipitation variability and drought, as well as spatially explicit priorities for action.

A science-based decision framework for more proactive and strategic drought response for conservation, natural resource management, and climate adaptation in the southern California region.

Workshops and training sessions to support end users as they work to integrate drought planning through the framework in their planning and project implementation.

A transferable process for coordination among science-management partnerships to establish a decision-making process and drought preparedness and response strategies.