Site Section
Research and Learn
NIDIS in Hawaii: Expanding and Enhancing Stakeholder-Driven Drought Products and Services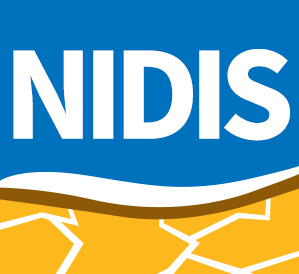 NIDIS-Supported Research
Main Summary
Drought is a variable but persistent feature of Hawaiʻi's climate system, at times causing severe impacts across multiple sectors. In Hawai'i, droughts reduce crop yields, streamflow, groundwater recharge, and reservoir levels. Recent evidence has shown that droughts have become more frequent and more intense over the past several decades and, in turn, have resulted in the loss of livestock, decreased crop revenues, and increased wildland fire risk (see Frazier et al., 2022). With funding from NIDIS, scientists from the East-West Center and collaborating partners from the University of Hawaiʻi at Mānoa and Clark University have worked together to help meet the needs of ranchers in Hawaiʻi by developing several drought-related tools and resources that can be used for decision support. 
These tools include a site-specific real-time weather dashboard, future projections of rainfall and forage growth, and historical climatologies and trends. The research team has utilized a co-production approach, working directly with ranchers to better understand their data and information needs. This work supports the greater initiatives of the Pacific Drought Knowledge Exchange (PDKE) Project (see Longman et al., 2022) that prioritizes: 
Easier access to drought and climate data and information

More comprehensive information

Improved technical assistance

A more collaborative information transfer environment.
In addition to working with the ranching community, this project will also focus on exploring drought needs for countries and territories in the United States Affiliated Pacific Islands by working with local stakeholder agencies. Funding from NIDIS has helped support the ongoing development of the PDKE's customized site-specific Climate Change Climate Variability and Drought portfolios (example) that can be utilized by resource managers to make adaptation decisions and the creation of a Drought Needs Assessment for the State of Hawai'i, which will be available in the Spring of 2023.
For more information, please contact Amanda Sheffield (amanda.sheffield@noaa.gov).
Research Snapshot
Research Timeline
July 2020–August 2024
Principal Investigator(s)
Ryan Longman, East-West Center
Focus Areas (DEWS Components)
What to expect from this research
Continued development of the Hawai'i Rangeland Information Portal, an open access, decision support tool designed for ranchers available on the Hawaii Climate Data Portal

Established trusted relationships with ranchers in Hawaii 

Publication of a Hawaii Drought Needs Assessment report 

Custom, site-specific, Climate Change Climate Variability and Drought (CCVD) portfolios for ranchers

Preliminary scoping for a Drought Needs Assessment in the USAPI.