Site Section
Research and Learn
Projecting Socio-Ecological Impacts of Drought in Southwestern Ecosystems to Prioritize Restoration Initiatives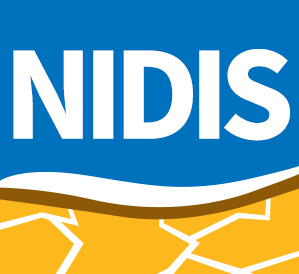 NIDIS-Supported Research
Main Summary
The Southwest U.S. is experiencing more frequent and severe droughts, leading to unprecedented die-offs of foundational plant species across ecosystems. For Native American tribes, the loss or movement of plants used for food, ceremonies, medicine, or art imperils cultural practices and traditional life ways tied to those species. 
This project will combine information on social connections to natural areas with ecological data, to identify ecocultural hotspots that are vulnerable to drought. Using this information, the team will identify priority sites for restoration treatments that mitigate ecocultural losses.
This research was funded by NIDIS through the FY 2022 Coping with Drought Competition – Ecological Drought. For more information, please contact Britt Parker (britt.parker@noaa.gov).
Research Snapshot
Research Timeline
September 2022 – August 2024
Principal Investigator(s)
Sara Souther, Northern Arizona University
Co-Principal Investigator(s)
Diana Stuart, Northern Arizona University; Steven Chischilly, Navajo Technical University
Project Funding
FY 2022 Coping with Drought Competition – Ecological Drought
Focus Areas (DEWS Components)
What to expect from this research
This project will take advantage of an exceptionally severe drought event in the southwestern U.S. to identify predictors of ecological state change. Using these predictive relationships, areas vulnerable to state transition across the Arizona/New Mexico Mountains Ecoregion in Arizona will be identified. Then, the projected maps will be used to guide interviews with Native American Tribes to identify areas that would negatively impact cultural practices centered around natural resources impacted by drought.
This information will be presented to partnering Tribal Nations and land managers at the U.S. Forest Service, to prioritize areas for drought mitigation efforts, including restoration of plant communities, or efforts to return vegetation densities to historic levels, in order to reduce competition for water resources. The project team will work closely with regional land managers as well as established tribal partners. Results, developed through participatory collaborations, will be integrated into regional decision-making on restoration projects.
This project will also increase Indigenous leadership and guidance in land management and responds to a specific a call for research identified by western Apache Elders (and will be inclusive and guided by these individuals). The project goal also includes identifying restoration pathways to preserve and protect cultural identity and resilience.
Key Regions
Tribal Nations
Yavapai-Apache Nation
San Carlos Apache Nation
Tonto Apache Tribe
White Mountain Apache Tribe
Navajo Nation