The Great Western Snow Drought of 2015
The winter of 2015 brought unusually warm temperatures to the western United States and serves as a classic example of how warm temperatures can cause snow drought. By April 1, not a single basin in the West was above 86% of median snow water equivalent—and most basins in Washington, Oregon, California, Nevada, Utah, and Arizona were below 40%.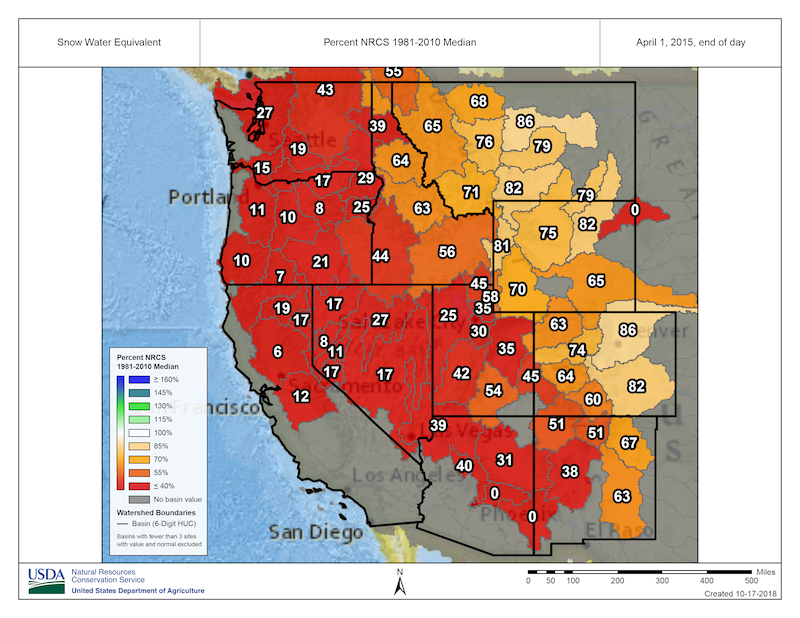 The hardest hit regions were the Cascades and the Sierra Nevada, with snow water equivalent ranging only from about 5% to 20% of median. This was the lowest snowpack in the observational record for the Sierra Nevada. Precipitation in the Sierra Nevada, on the other hand, was quite dry, at 50%–60% of median. More remarkable were the Cascades, where seasonal precipitation was near normal—about 90%–100% of median. Looking only at precipitation, the Cascades would not be designated as being in drought.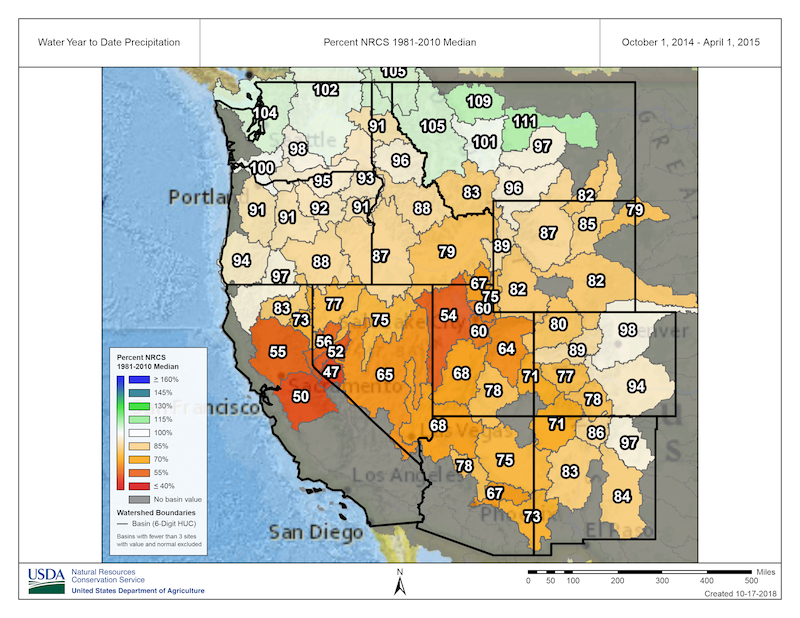 How does such a sharp contrast between snow water equivalent and precipitation manifest throughout the winter? Above-normal temperatures persisted throughout almost the entire season, with many locations in the West setting all-time October through March temperature records, which date back to 1895.