Site Section
Research and Learn
Development of Prototype National Water Model Soil Moisture Products for Drought Monitoring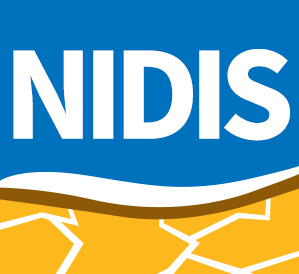 NIDIS-Supported Research
Main Summary
The National Water Model offers many variables relevant to drought monitoring, including soil moisture at several depths and streamflow, and it does so on an unprecedentedly high-resolution grid of 250 m to 1 km. Streamflow is an indicator of hydrological drought, with low flows indicating potential fresh-water shortages. This project uses NIDIS-funded, in-ground soil moisture measurements to evaluate the National Water Model's soil moisture data and, with regular input from stakeholders at the National Drought Mitigation Center (operators of the U.S. Drought Monitor), is developing new methods to visualize soil moisture and streamflow anomalies that will provide new insight for Drought Monitor authors.
For more information, please contact Marina Skumanich (marina.skumanich@noaa.gov).
Research Snapshot
Research Timeline
September 2017 - August 2020
Principal Investigator(s)
Dave Dewitt
Focus Areas (DEWS Components)
What to expect from this research
Experimental soil moisture drought monitoring capability based on hourly, best available, quality-controlled National Water Model output.