Logo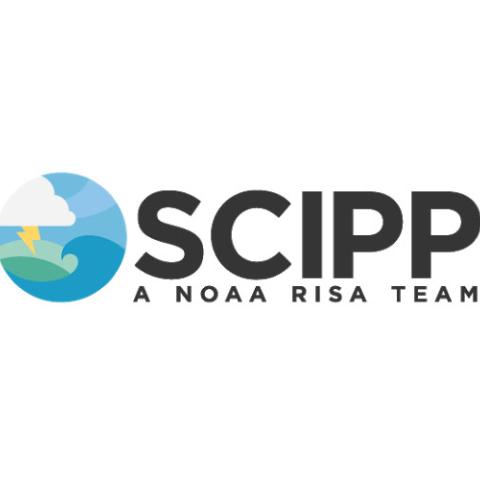 Southern Climate Impacts Planning Program (SCIPP)
Location / Parent Organization
National Oceanic and Atmospheric Administration (NOAA) Regional Integrated Sciences and Assessments (RISA) Program, University of Oklahoma, Louisiana State University
The Southern Climate Impacts Planning Program (SCIPP) is a South Central United States focused climate hazards and research program whose mission is to help communities build resilience to weather and climate extremes now and in the future. SCIPP focuses on climate challenges in Oklahoma, Texas, Arkansas, Louisiana, and coastal Mississippi.
SCIPP is a joint research program of the University of Oklahoma and Louisiana State University with combined expertise provided through additional institutions in the region. SCIPP concentrates on addressing weather and climate concerns, including severe storms, droughts, floods, hurricanes, and extreme temperatures, and works to improve communities' abilities to plan for, absorb, recover from, and successfully adapt to adverse effects of these events, both now and in the future.
SCIPP is part of the National Oceanic and Atmospheric Administration's (NOAA's) Regional Integrated Sciences and Assessments (RISA) Program, a set of regional projects focused on strengthening the linkage between climate sciences and societal impacts.