Site Section
Research and Learn
Building a More Drought-Resilient Urban Forest Ecosystem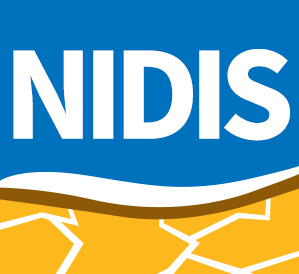 NIDIS-Supported Research
Main Summary
Trees and urban forests provide important services in cities around the world but grow in stressful environments that exacerbate drought stress. Management before, during, and after a drought event can improve tree and forest resilience, but many regions and cities lack robust information and communication pathways to provide early warning and targeted intervention recommendations. 
The goal of this project is to strengthen drought and climate resilience in urban forests by extending existing drought monitoring and early warning systems to urban settings. The project team will leverage strong existing collaborations among scientists, practitioners, and decision-makers in the Chicago region and analyze historical and new real-time data streams to improve our understanding of drought impacts on urban trees and forests. This project will produce science-based, multi-tiered action strategies for improving drought resilience in the near term and future climate adaptation using methods and frameworks that will be extensible to other cities.
This research was funded by NIDIS through the FY 2022 Coping with Drought Competition – Ecological Drought. For more information, please contact Britt Parker (britt.parker@noaa.gov).
Research Snapshot
Research Timeline
September 2022 – August 2024
Principal Investigator(s)
Christine Rollinson, The Morton Arboretum; M. Ross Alexander, The University of Chicago Consortium for Advanced Science and Engineering; Trent Ford, Prairie Research Institute, University of Illinois Urbana–Champaign
Co-Principal Investigator(s)
Luke McCormack, Jake Miesbauer, and Lydia Scott, The Morton Arboretum
Project Funding
FY 2022 Coping with Drought Competition – Ecological Drought
Focus Areas (DEWS Components)
What to expect from this research
Improved drought tolerance designations for urban trees in the Chicago region

that include trait information to improve short-term ecological drought management strategies and tree selection decisions to improve long-term drought resilience under climate change. The information collected and generated from this analysis will be invaluable for understanding and predicting response to drought in urban areas at the tree-and ecosystem-scales.

An urban ecological drought monitoring system that connects observed and modeled ecological drought response metrics with operational drought monitoring indices.

The system will immediately and substantially advance ecological drought monitoring in the Chicago region and increase the efficacy of drought communication and outreach with stakeholders and decision makers in the region.

Spatial and species-based near-term iterative drought forecasts to improve early warning and drought risk mitigation for homeowners, practitioners, and decision-makers in the Chicago region. Forecasts will quantify vulnerable species and locations given current meteorological drought forecasts and current tree and system functioning based on tree health, greenness, and water use.

Target locations and strategies to improve future long-term drought resilience

based on observed patterns of species and neighborhood vulnerability and climate change projections.

Stakeholder-focused products such as web content, press releases, and publications

targeted at public and private landowners, managers, and volunteers to increase education and awareness about short-term drought management and long-term adaptation strategies and available regional resources.