Site Section
Research and Learn
Developing Drought Impact Models for the Intermountain West Drought Early Warning System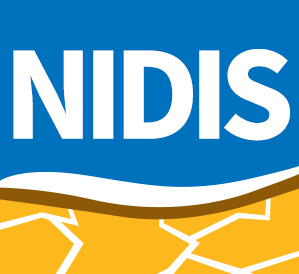 NIDIS-Supported Research
Main Summary
Drought early warning systems (DEWS) are well-equipped with indicator data, which describe the physical severity and extent of drought conditions. However, few models exist to translate indicators into socioeconomic impacts, so DEWS have limited capacity to identify thresholds that trigger drought management responses. Improving our understanding of the relationship between indicators and impacts is critical to help decision-makers reduce the adverse consequences of drought. This project will develop empirical quantitative models that can better capture the relationships between drought indicators and impacts, predict drought impacts, and identify indicator thresholds. These models will help support policy and planning by identifying triggers for management action and improving drought management frameworks using machine-learning techniques to map and quantify the complex connections between drought indicators and impacts. 
For more information, please contact Britt Parker (britt.parker@noaa.gov).
Research Snapshot
Research Timeline
September 1, 2020 - August 31, 2022
Principal Investigator(s)
Graeme Aggett, Lynker Technologies, LLC
Co-Principal Investigator(s)
Adam Wlostowski, Lynker Technologies;
Megan O'Grady, Lynker Technologies;
Jesse Burkhardt, Colorado State University;
Keith Jennings, Lynker Technologies;
Ryan Spies, Lynker Technologies
Project Funding
Coping with Drought FY 2020
Focus Areas (DEWS Components)
Results of this research
Jennings, K. S., A. N. Wlostowski, R. E. Bash, J. Burkhardt, C. W. Wobus, G. Aggett. 2022. Data Availability and Sector-Specific Frameworks Restrict Drought Impact Quantification in the Intermountain West, WIREs Water 9(3).
Wlostowski, A. N., K. S. Jennings, R. E. Bash, J. Burkhardt, C. W. Wobus, G. Aggett. 2021. Dry Landscapes and Parched Economies: A Review of How Drought Impacts Nonagricultural Socioeconomic Sectors in the US Intermountain West, WIREs Water 9(1).