Site Section
Research and Learn
Drought Recovery Toolset Development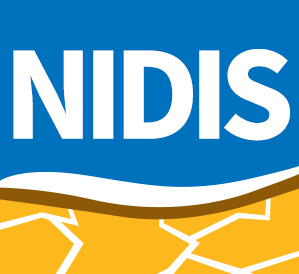 NIDIS-Supported Research
Main Summary
This project will develop a web-based tool to expand on the initial work done by Danielle Moruzzi: a CIRC graduate student who took a different approach to drought recovery by looking at total moisture (soil moisture plus snow water equivalent). Moruzzi created maps and graphs for NW counties of the probability of drought recovery by July if there was drought in February (the "Moruzzi method"). The probabilities were based on those February drought years from 1920-2016 that didn't have drought by July. NIDIS originally funded Moruzzi's project through CIRC. 
This project will expand Moruzzi's work to apply to more types of drought, more geographical regions (i.e., the western U.S.), and more months of the year, and also to incorporate real-time information to make the tool more actionable to decision-making. This information will be incorporated into a web-based visualization tool, the Climate Toolbox, for viewing drought conditions and probabilities of drought recovery, and be made available for dissemination via the Climate Engine API and potential for visualization within the Climate Engine UI.
For more information, please contact Britt Parker (britt.parker@noaa.gov).
Research Snapshot
Research Timeline
October 2020 - September 2022
Principal Investigator(s)
Katherine Hegewich and John Abatzoglou, UC-Merced
Focus Areas (DEWS Components)
What to expect from this research
This research will develop a web-based drought recovery tool for the Pacific Northwest. This tool will display current drought conditions and probabilities of drought recovery in the next months, which users can view for a variety of drought types.