Site Section
Research and Learn
Improving Drought Indicators to Support Drought Impact Mitigation for Natural Resource Management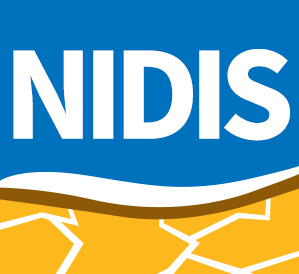 NIDIS-Supported Research
Main Summary
Effective natural resource and land management requires the ability to mitigate the impacts of drought. However, we lack a clear understanding of the drought indicators and associated thresholds that are most informative to undertake specific actions (drought triggers) and to assess drought impacts in the Pacific Northwest region. This project will investigate the relationships between indicators, thresholds, triggers, and impacts within economic sectors that fall under the purview of natural resource management, including recreation. It will combine stakeholder-sourced impacts data with existing hydro-meteorological information and communicate the relationships that have the most explanatory value. The ultimate goal is to improve the ability of drought managers in these sectors to mitigate economic drought impacts through timely action based on relevant information.
To this end, the project will: (1) collaborate with stakeholders to develop a database of drought impacts specific to natural resource management and recreation; (2) collaborate with stakeholders to identify the drought information (timescales, decision calendars, indicators, and thresholds) they would need to trigger drought impact mitigation efforts; (3) apply analytical approaches using a suite of existing hydro-meteorological and other datasets to objectively identify historical relationships between sector-specific drought indicators, thresholds, triggers, and impacts; and (4) communicate project findings to the stakeholder community through information sheets, a workshop, and an online decision support tool in the NIDIS-sponsored Climate Toolbox. The decision support tool will link drought indicators and thresholds with historic impacts and triggers for the natural resources and recreation sectors.
For more information, please contact Britt Parker (britt.parker@noaa.gov).
Research Snapshot
Research Timeline
September 1, 2020 - August 31, 2022
Principal Investigator(s)
Bart Nijssen, University of Washington
John Abatzoglou, UC Merced
Project Funding
Coping with Drought FY 2020
Focus Areas (DEWS Components)
Results of This Research
Jeffrey S. Jenkins, John T. Abatzoglou, and Brian A. Peterson. 2023. Spring Snowpack Influences on the Volume and Timing of Spring and Peak-Season Overnight Visitation to Yosemite Wilderness, Weather, Climate, and Society, 15(2), 365–379.
Abatzoglou, John T., Adrienne M. Marshall, A. C. Lute, Mohammad Safeeq. 2022. Precipitation Dependence of Temperature Trends Across the Contiguous US, Geophysical Research Letters 49(4).