Site Section
Research and Learn
Improving Understandability, Interpretation, and Use of the Climate Prediction Center's Drought and Week 2 U.S. Hazards Outlooks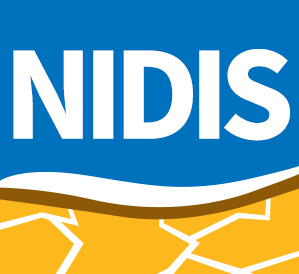 NIDIS-Supported Research
Main Summary
The NOAA National Weather Service's Climate Prediction Center (CPC) releases drought and other hazard outlooks for a range of stakeholders to aid in their situational awareness, operations, planning, and decision making. As part of NIDIS's collaboration with the CPC on Improving NOAA Climate Prediction Center Drought Outlook Products and Service, this social science component involves increasing user understanding and interpretation of CPC drought outlook products through social science methods and analysis. CPC experts will implement a suite of evidence-based recommendations to their current package of drought and hazards products and services following this project, therefore improving and increasing their use to NIDIS stakeholders for awareness, planning, and decision making. These tasks will leverage the ongoing redesign of the CPC website that revamps visualization and interpretation of CPC products and builds on previous social science recommendations for improvements to CPC products (Gerst et al., 2020).
The objective of this work, led by social scientists Dr. Melissa Kenney (University of Minnesota) and Dr. Michael Gerst (University of Maryland) via the Cooperative Institute for Satellite Earth System Studies (CISESS), is to provide NOAA actionable information that will improve the understandability and usability of CPC drought and hazards outlooks. The results of this research and associated recommendations will be based in social science methods of diagnosing visualization problems, evaluating trade-offs of different design modifications, and testing existing and modified graphics.
Specifically, this project utilizes a process that includes five major sub-tasks: 
Identify the major understandability challenges for the current deterministic drought and week 2 U.S. hazards outlook graphics

Engage with CPC product producers and users to understand the goals for the outlooks, primary and secondary audiences, and user needs

Collaborate on the experimental redesign of CPC drought and week 2 U.S. hazards outlooks

Use control vs. treatment testing to empirically test which graphic modifications perform most effectively with users given the goals of the data product

Develop recommendations and apply them to improve the understandability and potential utility of these products.
For more information, please contact Amanda Sheffield (amanda.sheffield@noaa.gov).
Research Snapshot
Research Timeline
August 1, 2021 – July 31, 2023
Principal Investigator(s)
Melissa A. Kenney, University of Minnesota; Michael D. Gerst, University of Maryland; Jon Gottschalck, NOAA Climate Prediction Center
Focus Areas (DEWS Components)
What to expect from this research
After diagnosis of the current NOAA drought and hazard outlooks and semi-structured interviews with NOAA outlook producers and users, the following outcomes are expected:
Redesigned graphic prototypes for drought and hazard outlooks, which have been pre-vetted for operationalization in collaboration with NOAA CPC, to use in a testing phase

Preliminary survey results and analyses of the control versus treatment testing of drought and hazard outlooks prototypes

A technical report with recommendations for evolving NOAA CPC products to better meet stakeholder needs 

Peer-reviewed publication(s) in collaboration with NOAA on visual diagnoses and improvements.