Site Section
Research and Learn
Installation Protocol for In Situ Soil Moisture Data Collection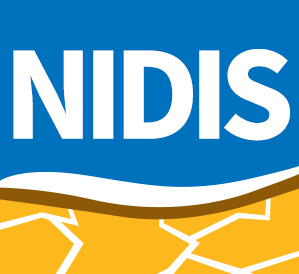 NIDIS-Supported Research
Main Summary
The objective of this project is to provide guidance on key aspects of soil moisture monitoring with an end goal of (1) improving the representativeness of in situ soil moisture data in drought monitoring and (2) supporting the priorities of the National Coordinated Soil Moisture Monitoring Network (NCSMMN).

This project involves developing a comprehensive 'how-to' installation protocol based on consensus between organizations that are active in developing standards for soil moisture monitoring (American Association of State Climatologists, USDA, NOAA, and USGS). This protocol will be published as a both stand-alone journal publication and a video tutorial in the Journal of Visual Experiments, and will be made available as a resource through the NCSMMN. The protocol will include an overview of sensor selection, pre-deployment verification, installation, field verification, metadata requirements, and/or methods for processing data records.
For more information, please contact Marina Skumanich (marina.skumanich@noaa.gov).
Research Snapshot
Research Timeline
2021–2022
Principal Investigator(s)
Todd Caldwell, U.S. Geological Survey
Focus Areas (DEWS Components)