Site Section
Research and Learn
Native Drought Resilience: Confederated Salish & Kootenai Tribes (CSKT) Actions for Climate-Drought Adaptation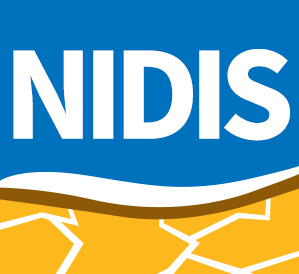 NIDIS-Supported Research
Main Summary
The Confederated Salish & Kootenai Tribes (CSKT) of the Flathead Reservation were among the first Native American tribes to draft a Climate Change Strategic Plan when they did so in 2013 (updated in 2016). In 2020 the CSKT Climate Change Advisory Committee initiated a community-informed process to update the CSKT Climate Change Plan to reflect current projections of climate impacts on the Flathead Reservation and stimulate adaptation planning and actions by CSKT Departments. This "living" plan outlines climate impacts to all sectors of tribal governance and resilience actions that the tribes are (or will be) undertaking to mitigate climate impacts.
The Native Drought Resilience project—a partnership between the CSKT, Salish Kootenai College, the Montana Climate Office at the University of Montana, and The Wilderness Society—will implement several actions contained in the 2021 CSKT Climate Resiliency Plan. Ultimately, the Native Drought Resilience project will develop Tribal climate leaders and build climate-smart and drought-ready communities on the Flathead Reservation.
The Native Drought Resilience project builds on relationships and climate resilience programs and tools developed during the Native Waters on Arid Lands project, a 5+ year USDA-funded collaboration between climate scientists and Tribal Extensions across the arid West. In turn, activities in Native Drought—including dashboard development and climate data bootcamp course materials—will enhance the activities in the Native Climate project, a new initiative to strengthen the role of the USDA Climate Hubs in Indian Country.
This research was funded by NIDIS through the FY 2022 Coping with Drought Competition – Building Tribal Drought Resilience. For more information, please contact Britt Parker (britt.parker@noaa.gov) and Crystal Stiles (crystal.stiles@noaa.gov).
Research Snapshot
Research Timeline
September 2022 – August 2024
Principal Investigator(s)
Kyle Bocinsky, Montana Climate Office, University of Montana
Co-Principal Investigator(s)
Michael Durglo, Confederated Salish and Kootenai Tribes Cultural Preservation Department; Joshua Rosenau, Salish Kootenai College; Zach Hoylman and Maureen McCarthy, Montana Climate Office, University of Montana; and Anne Carlson, The Wilderness Society
Project Funding
FY 2022 Coping with Drought Competition – Building Tribal Drought Resilience
Focus Areas (DEWS Components)
What to expect from this research
Develop annual, 10-week climate-drought internships to develop core competencies in future tribal climate-drought leaders

Develop and host annual climate-drought data bootcamps for NDR interns, other students, and CSKT resource managers

Develop and deploy a web-based CSKT climate-drought dashboard that integrates conventional drought and weather metrics with traditional knowledge relating to drought and its impacts

Deploy and support weather, drought, and air quality monitoring networks on the Flathead Reservation to anticipate health impacts from wildfire smoke and inform drought resilience planning

Develop story maps of Native climate resilience outlined in the climate change adaptation plan. 
Key Regions
Tribal Nations
Confederated Salish and Kootenai Tribes
Flathead Reservation