Site Section
Research and Learn
Topofire Soil Moisture Modeling to Support Drought Management and Develop an Updated KBDI for Wildfire Management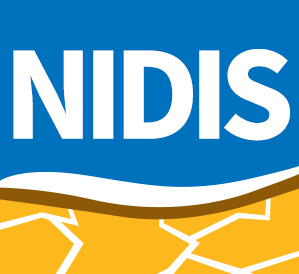 NIDIS-Supported Research
Main Summary
The objective of this project is to upgrade the Topofire model, a soil water balance model that includes topography, solar radiation, and snow, among other features. The research team will:
Generate a near real time, high-resolution (250m grid) soil moisture dataset for the coterminous United States
Develop a revised, more physically accurate version of the Keetch-Byram Drought Index (a real-time fire potential index dataset) called "KBDI-ET," that can be incorporated into the Wildland Fire Assessment System managed by the U.S. Forest Service.
These high-resolution gridded datasets will provide critical new tools to support both drought management and wildfire danger assessment.
For more information, please contact Marina Skumanich (marina.skumanich@noaa.gov).
Research Snapshot
Research Timeline
2021–2023
Principal Investigator(s)
Zachary Holden, U.S. Forest Service
Focus Areas (DEWS Components)
What to expect from this research