Site Section
Research and Learn
Advancing Forest Soil Moisture Monitoring in the Daniel Boone National Forest: Exploring Complex Topography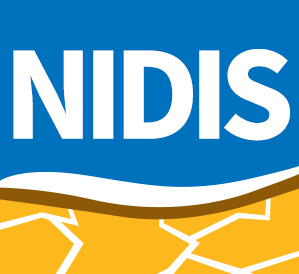 NIDIS-Supported Research
Main Summary
This project is a pilot project under the U.S. Forest Service's recently formed Soil Moisture Monitoring Network Initiative. It is intended to explore best practices for forest soil moisture monitoring and data collection, taking as a case study the complex terrain found in the Daniel Boone National Forest (DBNF) of eastern Kentucky.

The project includes installation of 1–2 soil moisture micronets within the forest, with monitoring sites selected to represent the diversity of terrain characteristic of the Cumberland Plateau. The micronets will each be anchored by the fully equipped Kentucky Mesonet station and will be designed and operated to facilitate research on soil moisture-terrain relationships. In addition, the project will include collaboration between the U.S Forest Service, the U.S. Geological Survey's Ohio-Kentucky-Indiana Water Science Center, and Western Kentucky University on joint research activities related to monitoring in complex forested terrain.
For more information, please contact Marina Skumanich (marina.skumanich@noaa.gov) or Molly Woloszyn (molly.woloszyn@noaa.gov).
Research Snapshot
Research Timeline
2021–2023
Principal Investigator(s)
Jerry Brotzge, Western Kentucky University
Focus Areas (DEWS Components)
What to expect from this research
1–2 micronets, anchored by the fully equipped Kentucky Mesonet station that will provide detailed soil moisture data across complex terrain
Documentation of key findings and lessons learned regarding soil moisture monitoring in complex forested terrain.