Site Section
Research and Learn
Building a Drought Early Warning System for Cold-Water Fisheries Management Across the Northern Rocky Mountains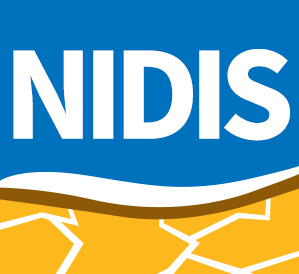 NIDIS-Supported Research
Main Summary
Climate change is increasing the frequency and severity of droughts, posing a critical threat to freshwater ecosystems. This is particularly concerning for cold-water trout fisheries that have enormous ecological, cultural, and economic importance across the western United States. 
This project will use long-term trout monitoring data to understand how extreme drought conditions, including low river levels and warm water temperatures, have impacted Montana's popular trout fisheries over the past 30 years. 
The final product will be a first-of-a-kind drought early warning system that can be used by managers and the public to prepare, mitigate, and manage valuable freshwater fisheries under climate change and drought. This information will be made publicly available through a web-tool (called "Fish-Cast") to increase awareness and preparedness for drought events and impacts on trout fisheries
This research was funded by NIDIS through the FY 2022 Coping with Drought Competition – Ecological Drought. For more information, please contact Britt Parker (britt.parker@noaa.gov).
Research Snapshot
Research Timeline
September 2022 – August 2024
Principal Investigator(s)
Timothy Cline, Clint Muhlfeld, and Gregory Pederson, USGS Northern Rocky Mountain Science Center
Project Funding
FY 2022 Coping with Drought Competition – Ecological Drought
Focus Areas (DEWS Components)
What to expect from this research
Ultimately, this project will deliver decision-support guides that link research, monitoring, forecasting, and early warning with drought risk planning and management to deliver actionable information to decision makers and stakeholders through a user-friendly web tool ("Fish-Cast") for major rivers across the northern Rocky Mountain region. 
This will include:
Quantifying the relationships between drought and cold-water fish production using long-term fisheries monitoring and climate data

Developing a drought risk forecasting framework to make real-time and long-lead population vulnerability outlooks

Developing streamflow – fish production rule curves for individual rivers under future drought regimes to guide long-term planning, preparedness, policy, and management

Quantifying the value and importance of water for fish production as it relates to establishing instream flows and water rights decisions.