Site Section
Research and Learn
Connecting Ecological Drought Monitoring Tools with Natural Resource Stakeholders in Montana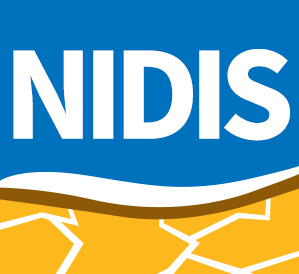 NIDIS-Supported Research
Main Summary
Montana and surrounding states have experienced two severe drought events during the past five years that were characterized by rapid development during the growing season.
In response to the magnitude and diversity of impacts during these droughts, the Montana state government initiated a two-year collaborative process to update the state-level drought response plan. This initiative is a rich opportunity for the project team to provide guidance to the advisory committee regarding state-of-the art drought monitoring tools and to partner with resource managers to better understand the impacts of ecological drought on forest, range, and riparian ecosystems. 
During this project, the research team will develop new ecologically relevant drought monitoring tools and assess the ability of traditional drought indicators to accurately represent ecological drought conditions. Extensive social science tasks will allow the team to contribute valuable information and guidance to the Montana drought advisory committee regarding the timing of management decisions made by natural resource stakeholders, the existing tools and trigger points that are used when making those decisions, and how new ecological drought monitoring tools could be incorporated into their decision-making process.
This research was funded by NIDIS through the FY 2022 Coping with Drought Competition – Ecological Drought. For more information, please contact Britt Parker (britt.parker@noaa.gov).
Research Snapshot
Research Timeline
September 2022 – August 2024
Principal Investigator(s)
Jason Otkin, University of Wisconsin – Madison; Jamie McEvoy, Montana State University; Tonya Haigh, University of Nebraska – Lincoln
Co-Principal Investigator(s)
Sarah Church, Montana State University: Paul Stoy and Yafang Zhong, University of Wisconsin – Madison
Project Funding
FY 2022 Coping with Drought Competition – Ecological Drought
Focus Areas (DEWS Components)
What to expect from this research
The following outcomes are anticipated from this project, each of which will (a) lead to new insight into the characteristics of ecological drought and flash drought and (b) enhance our ability to respond to and mitigate their impacts:
Detailed analysis of climatological moisture stress and water usage characteristics for different ecological regions across Montana using high-resolution evapotranspiration (ET) datasets from OpenET.

New insight into the ability of various datasets to accurately capture the timing and severity of ecological drought impacts during the 2021 drought event.

Provide valuable guidance to the Montana Drought Monitoring Sub-Committee and other project partners regarding the strengths of various datasets in different ecological regions.

Develop deeper understanding of the impacts, indicators, and management strategies

used by natural resource managers to prepare for and respond to ecological drought.

Identification of opportunities and barriers for adoption of new tools among project partners.

Development of a framework outlining when tools are integrated into management decisions, including points of communication between project partners

.