Site Section
Research and Learn
Development of Climate Prediction Center Probabilistic Drought Outlooks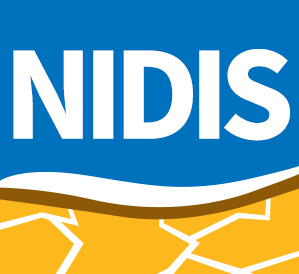 NIDIS-Supported Research
Main Summary
The NOAA National Weather Service's Climate Prediction Center (CPC) releases drought and other hazard outlooks for a range of stakeholders to aid in their situational awareness, operations, planning and decision making. As part of NIDIS's collaboration with the CPC on Improving NOAA Climate Prediction Center Drought Outlook Products and Services, the objective of this project is to develop a CPC probabilistic Flash Drought Outlook, Monthly Drought Outlook, and Seasonal Drought Outlook. The development and production of the drought outlooks will be based on dynamical subseasonal and seasonal forecasts, and incorporate supplemental statistical prediction tools as appropriate. 
This task involves substantial development work and is planned for 5 years. Years 1–2 (the current research timeline) will focus on establishing the probabilistic drought outlook framework and developing probabilistic Seasonal Drought Outlook. Future work will apply the framework to develop the probabilistic Flash Drought Outlook and Monthly Drought Outlook.
For more information, please contact Amanda Sheffield (amanda.sheffield@noaa.gov).
Research Snapshot
Research Timeline
April 1, 2022 – March 31, 2024
Principal Investigator(s)
Hailan Wang and Jon Gottschalck, NOAA Climate Prediction Center
Focus Areas (DEWS Components)
What to expect from this research
Probabilistic drought outlook products to be produced in this research:

| Probabilistic DOs | Flash Drought Outlook | Monthly Drought Outlook | Seasonal Drought Outlook |
| --- | --- | --- | --- |
| Lead time | 2-5 weeks | 1 month | 2-6 months |
| Production frequency | Weekly | Weekly/Monthly | Monthly |
| Input dynamical forecasts | Subseasonal (e.g., GEFSv1.12, ECMWF) | Subseasonal (e.g., GEFSv1.12, ECMWF) | Seasonal (e.g., North American Multi-Model Ensemble) |
| Forecast drought anomalies | Flash drought only | Short-term drought, long-term drought, all drought | Short-term drought, long-term drought, all drought |