Site Section
Research and Learn
Advancing the Development and Use of the Coastal Salinity Index (CSI)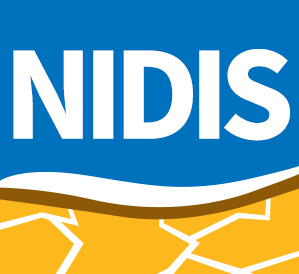 NIDIS-Supported Research
Main Summary
Commonly-used drought indices characterize hydrological, agricultural, and meteorological conditions; however, they do not incorporate salinity, a key stressor associated with coastal drought. Salinity is a critical response variable that integrates hydrologic and coastal dynamics including sea level, tides, winds, precipitation, streamflow, and tropical storms.
In response to this need, the U.S. Geological Survey developed a Coastal Salinity Index (CSI) to characterize coastal drought, monitor changing salinity conditions, and improve our understanding of the effects of changing salinities on fresh and saltwater ecosystems, fish habitat, and freshwater availability, providing economic, human health, and environmental benefits.
What Is the Coastal Salinity index (CSI)?
The CSI is a drought index tool that uses salinity data to characterize saline (drought) and freshwater (wet) conditions in coastal surface waters.
The CSI uses an approach similar to the Standardized Precipitation Index (SPI) to show the probability of recording a given amount of salinity.
The CSI can be computed for multiple time intervals from 1 to 24 months to characterize short- and long-term conditions.
The CSI does not depict hourly to daily salinity fluctuations, but the response to monthly (and longer) precipitation and streamflow conditions.
Background
The motivation for a CSI came from the NIDIS Drought Early Warning System (DEWS) program for coastal North Carolina and South Carolina. In 2012, participants at the Coastal Carolinas DEWS Scoping Workshop recommended the development of an indicator that would be appropriate for assessing and characterizing drought conditions in coastal areas. The Coastal Salinity Index project has been supported by the National Integrated Drought Information System (NIDIS), the National Oceanic and Atmospheric Administration (NOAA), the Carolinas Integrated Sciences and Assessments program (a NOAA RISA), and the U.S. Geological Survey.
 
Research Snapshot
Research Timeline
2016 - 2020
Principal Investigator(s)
Matthew Petkewich (USGS)
Project Funding
NIDIS/RISA Coping with Drought 2016-2019; USGS South Atlantic Water Science Center
Focus Areas (DEWS Components)
What to expect from this research
Future plans for the CSI include the following:
Increase number and spatial coverage of monitoring sites. Include more real-time gauge stations along the Eastern seaboard and the Gulf of Mexico, with potential expansion to the Pacific coast.
Advance key research questions. Better understand how salinity information can be incorporated into short- and long-term planning in areas such as fisheries (e.g., oysters, crabs), conservation (e.g., wetlands) and water (e.g., municipal utilities) management.
Expand use of CSI applications in coastal decision making. Develop more case studies of how the CSI can be utilized or improved.
Move towards predictive capacity. The CSI currently serves as an indicator of historical change and current conditions. Can the CSI evolve into a forecast tool as well?
Related Documents
Document Date
November 2021
Document Date
August 2012
Related Data & Maps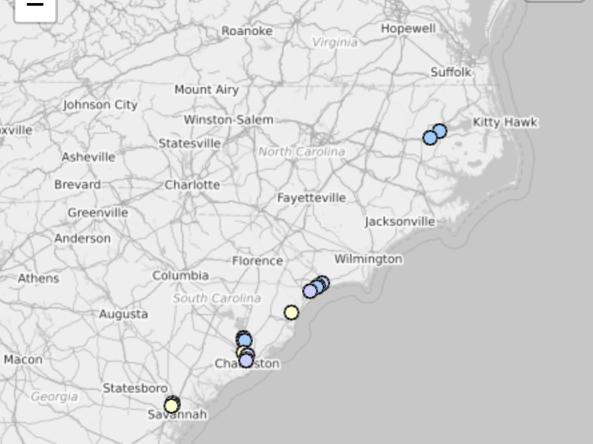 The CSI is a drought index tool that uses salinity data to characterize saline (drought) and freshwater (wet) conditions in coastal surface waters.