Site Section
News & Events
2021 National Soil Moisture Workshop
August 18, 2021 - August 19, 2021
10:00 am - 4:00 pm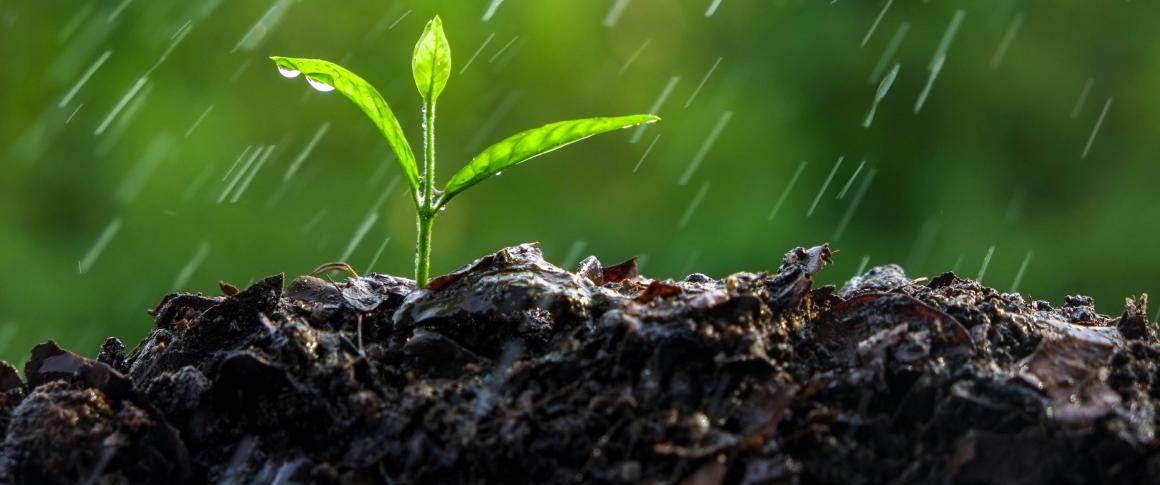 The virtual 2021 National Soil Moisture Workshop provided a unique opportunity for leaders in soil moisture research and development to come together in an interactive workshop format to exchange ideas and develop collaborations. This was the 12th consecutive year for the workshop, which is an initiative of the community of researchers that developed the Marena, Oklahoma, In Situ Sensor Testbed (MOISST).
Workshop Goals
Provide a highly focused venue for presenting cutting-edge research and new concepts related to soil moisture monitoring.
Highlight new applications of soil moisture data and identify application-oriented research needs.
Stimulate progress towards realizing the vision of the National Coordinated Soil Moisture Monitoring Network.
The workshop agenda below contains links to video recordings of the full workshop sessions, as well as several individual presentations. For more information, please contact Michael Cosh, Michael.Cosh@usda.gov.
Workshop Agenda
Day 1 Agenda: August 18, 2021
Time (EDT)
Presentation
Presenter(s)
11:30 a.m. – 12:00 p.m.
Login and Instructions
 
12:00 p.m. – 12:55 p.m.
Session 1: Introduction
Introduction
Michael Cosh, USDA Agricultural Research Service
Keynote: The State of Soil Water Monitoring
Steve Evett, USDA Agricultural Research Service, Conservation and Production Research Laboratory
Upper Missouri River Basin Soil Moisture and Snow Monitoring Network Site Selection Methodology
Cat Wiechmann, U.S. Army Corps of Engineers
12:55 p.m. – 1:00 p.m.
Break
1:00 p.m. – 2:00 p.m.
Session 2: Sensors/Networks I
Soil Sensor Transitions and Machine Learning as a Quality Control Strategy; USCRN Research Applications
Ronald D. Leeper, Cooperative Institute for Satellite Earth System Studies (CISESS)
Soil Moisture Measurements Improve Grassland Productivity Estimates
Tyson Ochsner, Oklahoma State University
U.S. Climate Reference Network Operational Changes and New Soil Moisture Products
Michael A. Palecki, NOAA National Centers for Environmental Information
2:00 p.m. – 3:00 p.m.
Break
3:00 p.m. – 4:00 p.m.
Session 3: Sensors/Networks II
Soil Moisture Analysis & Assimilation from the National Water Model V2.0
Li Xu, NOAA National Centers for Environmental Prediction, Climate Prediction Center
Testing a Novel Cosmic Ray Neutron Detector in a Field with Highly Variable Soil Texture
Briana Wyatt, Texas A&M University
Using SMAP Soil Moisture Retrievals to Improve Simulations of Dust Emissions in the Southwestern U.S.
Pedro A. Jimenez, National Center for Atmospheric Research
4:00 p.m. – 5:00 p.m.
Session 4: Forest Monitoring
An Introduction to Soil Moisture Monitoring Across an Elevational Gradient in the Colorado Rockies
Elise Osenga, Aspen Global Change Institute
Advancing Forest Soil Monitoring and Geospatial Metadata
Megan Schargorodski and Charlie O'Connell, Kentucky Climate Center
Validation of SMAP Soil Moisture at NEON Sites Show Potential for Soil Moisture Retrieval in Forested Areas
Edward Ayres, NEON Battelle
5:00 p.m.
End of First Day
Day 2 Agenda: August 19, 2021
Time (EDT)
Presentation
Presenter(s)
11:30 a.m. – 12:00 p.m.
Login and Instructions
 
12:00 p.m. – 12:55 p.m.
Session 5: Remote Sensing
SMAP-Based Soil Moisture Derivative Data Products Over Crop-CASMA for Crop Condition Assessment
Zhengwei Yang, USDA National Agricultural Statistics Service
Field-Scale Surface Soil Moisture Mapping from Airplanes and Satellites
Seungbum Kim, Jet Propulsion Laboratory/California Institute of Technology
Merging SMAP and CYGNSS Observations to Create a 3 km Soil Moisture Product
Liza Wernicke, University of Colorado Boulder
12:55 p.m. – 1:00 p.m.
Break
1:00 p.m. – 2:00 p.m.
Session 6: Poster Session
Validation of 3 Microwave Satellites Using 20 In-Situ Soil Moisture Stations and Crop Progress and Condition Reports in the Corn Belt
Kyle DeLong, Iowa State University
Retrieving Heterogeneous Surface Soil Moisture at 100 m across the Globe via Fusion of Remote Sensing and Land Surface Parameters
Jingyi Huang, University of Wisconsin – Madison
Soil Moisture Monitoring for Quantifying Water Budget Estimate of a Forested Watershed Undergoing Longleaf Pine Restoration on South Carolina Atlantic Coastal Plain
Devendra M. Amatya, USDA Forest Service
CS616 Temperature Calibration
Richard Cirone, Iowa State University
Remote Monitoring of Soil Moisture
Mohammad H. Nash, USDA Forest Service
Soil Moisture Products from GNSS-R Observations Acquired by Spire Nanosatellites
Dallas Masters, Spire Global
2:00 p.m. – 3:00 p.m.
Break
3:00 p.m. – 4:00 p.m.
Session 7: Modeling
Development of Observation-Based Global Multi-Layer Soil Moisture Products for 1970 to 2016
Jiafu Mao, Oak Ridge National Laboratory
Validation of NLDAS and GFS Soil Moisture and Applications in National Soil Moisture Network and Drought Monitor
Youlong Xia, IMSG at NOAA National Centers for Environmental Prediction Environmental Modeling Center, College Park, Maryland
Assessing the Accuracy of CMIP6 Soil Moisture Simulations in the Contiguous United States
Steven Quiring, Ohio State University
4:00 p.m. – 5:00 p.m.
Session 8: Future of Soil Moisture Monitoring
Soil Moisture Monitoring at the U.S. Forest Service
Cynthia West, USDA Forest Service
National Coordinated Soil Moisture Monitoring Network (NCSMMN)
Marina Skumanich, NOAA National Integrated Drought Information System & NCSMMN
5:00 p.m.
End of Second Day
Workshop Organizing Committee
Trent Ford, University of Illinois, Urbana-Champaign
Steven Quiring, The Ohio State University
Michael Cosh, USDA Agricultural Research Service, Beltsville, MD
Tyson Ochsner, Oklahoma State University
Marina Skumanich, NOAA National Integrated Drought Information System
Todd Caldwell, U.S. Geological Survey