Site Section
Research and Learn
Modernizing the West Wide Drought Tracker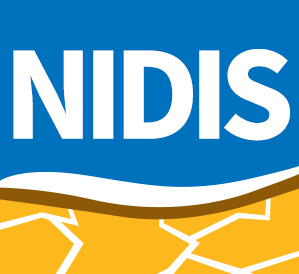 NIDIS-Supported Research
Main Summary
The West Wide Drought Tracker (WWDT) was developed to overcome some limitations of existing drought monitoring tools through a set of applied data and visualization platforms to enhance access to data on climate and drought indices at finer spatial scales (Abatzoglou et al., 2017).
The WWDT uses PRISM (Parameter-elevation Regression on Independent Slopes Model) data to compute temperature and precipitation anomalies and percentiles, as well as a suite of drought indices including the Palmer Drought Severity Index, Standardized Precipitation Index, and Standardized Precipitation Evapotranspiration Index.
Datasets, software, and computer resources that are used to generate current WWDT data are in need of updating. Additionally, new access to cloud computing, APIs, and cloud data catalogs via Google Earth Engine and Climate Engine offer numerous advantages for operational computation and storage to minimize costs and maintenance over the long term. The goal of this project is to develop a modernized version of the WWDT. 
For more information, please contact Amanda Sheffield (amanda.sheffield@noaa.gov).
Research Snapshot
Research Timeline
September 2021–February 2023
Principal Investigator(s)
Justin Huntington and Dan McEvoy, Desert Research Institute, Western Regional Climate Center
Focus Areas (DEWS Components)
What to expect from this research
A new West Wide Drought Tracker website hosted on the

new Western Regional Climate Center Climate Apps portal

.

Outreach and engagement to inform stakeholders about the new West Wide Drought Tracker. This will include webinars with high-level overviews of the new tool and more detailed trainings for targeted users.