Site Section
News & Events
Annual Idaho Fall Water Supply Outlook Meeting
November 19, 2021
9:00 am - 1:30 pm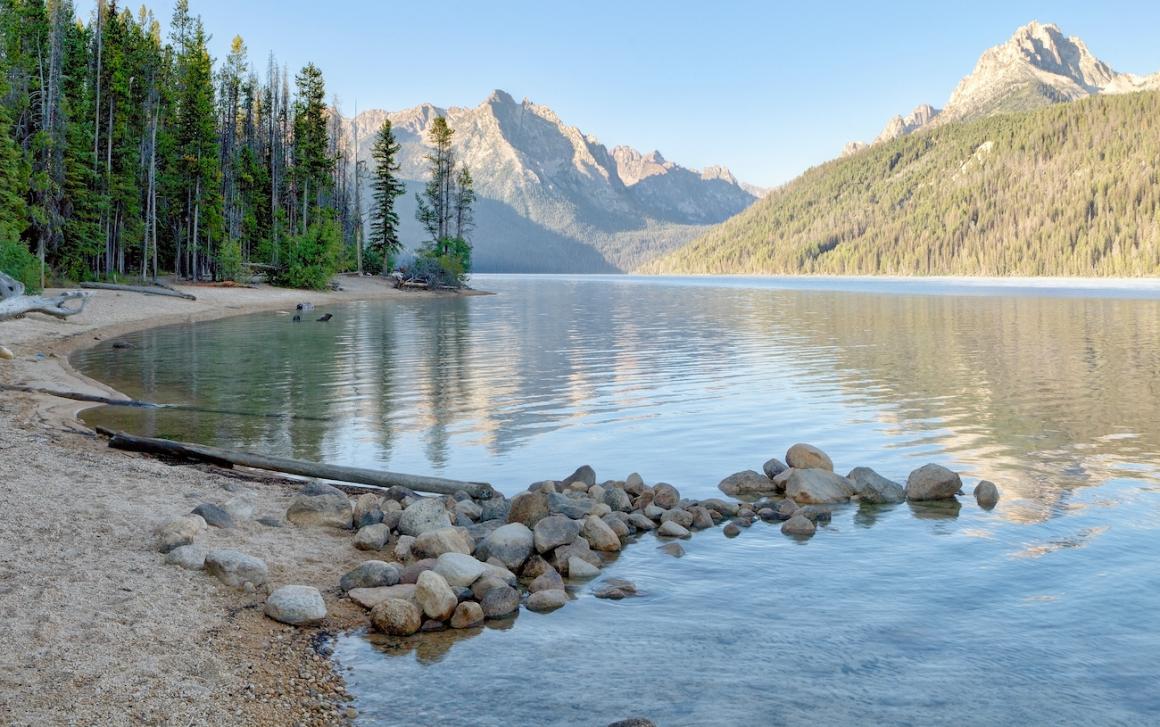 The Idaho Fall Water Supply Outlook is an annual meeting held each year to recap the water supply from the previous water year and provide climate and water supply outlook information for the coming water year. This meeting is usually a one-day event held in Boise, Idaho. This year the event will be held on a virtual platform on November 19, 2021 from 9 a.m.–1:30 p.m. MT due to the current pandemic.
The recap of the water supply from the last year provides insight on how climate impacted the build up and melt out of the year's snowpack, timing of irrigation demand, and how much storage water remained by the end of the water-year. The climate outlook information for the coming year reviews oceanic conditions and how anomalies in the Pacific could impact the coming year's snowpack/water supply. In the Outlook portion of the meeting, the USDA Natural Resources Conservation Service also provides an estimate of the runoff needed to meet water supply demand for the coming year. This "needed runoff" estimate sets the stage for drought risk in the coming year. These meetings are critical for identifying vulnerabilities and opportunities for increasing drought and climate resilience in the agricultural, power, and recreational sectors of Idaho's economy that are dependent on the state's water resources.
The 2021 Water Year Impacts Survey is now available. This is a Pacific Northwest specific effort that focuses on collecting Pacific Northwest water year impacts to inform an annual water year impacts assessment completed by the Office of the Washington State Climatologist, University of Washington Climate Impacts Group, NOAA National Integrated Drought Information System, and other partners. Here is the 2020 water year impacts assessment as an example.
Meeting Agenda
8:45 a.m.: Login 
9:00 a.m.: Welcome (Introduce Virtual Platform) 
2021 Water Year in Review
9:10 a.m.: Spring Drought of 2021—David Hoekema, Idaho Department of Water Resources (IDWR)
9:25 a.m.: 2021 Snowpack & Water Supply Review—Erin Whorton, USDA Natural Resources Conservation Service (NRCS)
9:40 a.m.: U.S. Bureau of Reclamation (USBR) Operation Snake River—Jeremy Dalling, USBR 
9:50 a.m.: USBR Operation Boise/Payette/Owyhee—Ryan Hedrick, USBR 
10:10 a.m.: Idaho Power Company: Cloud Seeding/Fall Chinook Operations—Mel Kunkel/Frank Gariglio, IPCO 
10:30 a.m.: Break 
10:45 a.m.: Forecast Review 

Julie Koeberle, NRCS 
Geoffrey Walters, Northwest River Forecast Center 
Tracy Krause, U.S. Army Corps of Engineers 
Joel Fenolio, USBR 
2022 Outlook
11:10 a.m.: Runoff Needed in 2022—Erin Whorton, NRCS 
11:30 a.m.: Winter Weather Outlook 2022 Water Year—Troy Lindquist, NOAA 
Research & Development 
11:50 p.m.: Northwest Heat Waves and Drought Flavors—Karin Bumbaco, Office of the Washington State Climatologist 
12:10 p.m.: USBR Forecast Model Updates—Joel Fenolio 
12:25 p.m.: NRCS Forecast Updates—Sean Fleming, NRCS 
12:45 p.m.: Watermaster/Agricultural Drought Impacts of 2021 

Northern Idaho Agricultural Drought, Patrick Hatzenbuehler 
Tony Olenichak, Water District #1 
Rex Barrie, Water District #63 
Lucas Yockey, Water District #34