Site Section
Research and Learn
Upper Missouri River Basin Soil Moisture and Plains Snow Data Value Study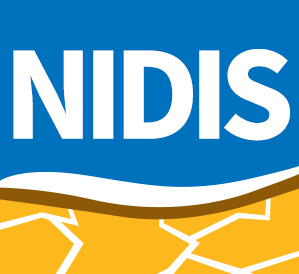 NIDIS-Supported Research
Main Summary
Under Congressional direction, NOAA's National Integrated Drought Information System (NIDIS) is leading the "Upper Missouri River Basin Data Value Study," an interagency study of the value of the data from the Upper Missouri River Basin Soil Moisture and Plains Snow Monitoring Build-Out  to support improvements to water resource models, drought monitoring capabilities, and other applications.
The Data Value Study is a 4-year, $1 million effort, with a report to Congress due by the end of Fiscal Year 2025. The study's interagency team includes the National Oceanic and Atmospheric Administration, U.S. Army Corps of Engineers, U.S. Department of Agriculture's Natural Resources Conservation Service, U.S. Geological Survey, U.S. Bureau of Reclamation, and National Aeronautics and Space Administration, as well as the state mesonets involved in the build-out.
The team will study how Upper Missouri River Basin data will: 
Improve weather and climate forecasting products at the local, regional, and national levels

Enhance NIDIS, the National Water Model, and the U.S. Drought Monitor

Contribute to remote sensing products

Support other appropriate applications identified by the research team. 
In addition to the focus on data use, the study also involves an assessment of the viability of the ownership and operational structure of the Upper Missouri River Basin project, including network data acquisition by NOAA's National Mesonet Program. 
This project is a component of the ongoing NIDIS-sponsored National Coordinated Soil Moisture Monitoring Network.
For more information, please contact Marina Skumanich (marina.skumanich@noaa.gov).
You can also watch a PBS report on how this project will help farmers and ranchers anticipate and manage drought and other conditions.
Project Snapshot
Research Timeline
2022 – 2025
Principal Investigator(s)
Marina Skumanich, NIDIS
Project Funding
NIDIS (via the Infrastructure Investment and Jobs Act)
Focus Areas (DEWS Components)
What to expect from this project
Systematic review of how soil moisture and plains snowpack data can support improvements to hydrological and meteorological products.

Documentation of key cross-cutting issues that must be addressed to fully harness the UMRB data, such as adequate metadata and user-friendly access.

Assessment of the viability of open-access data acquisition via the National Mesonet Program.