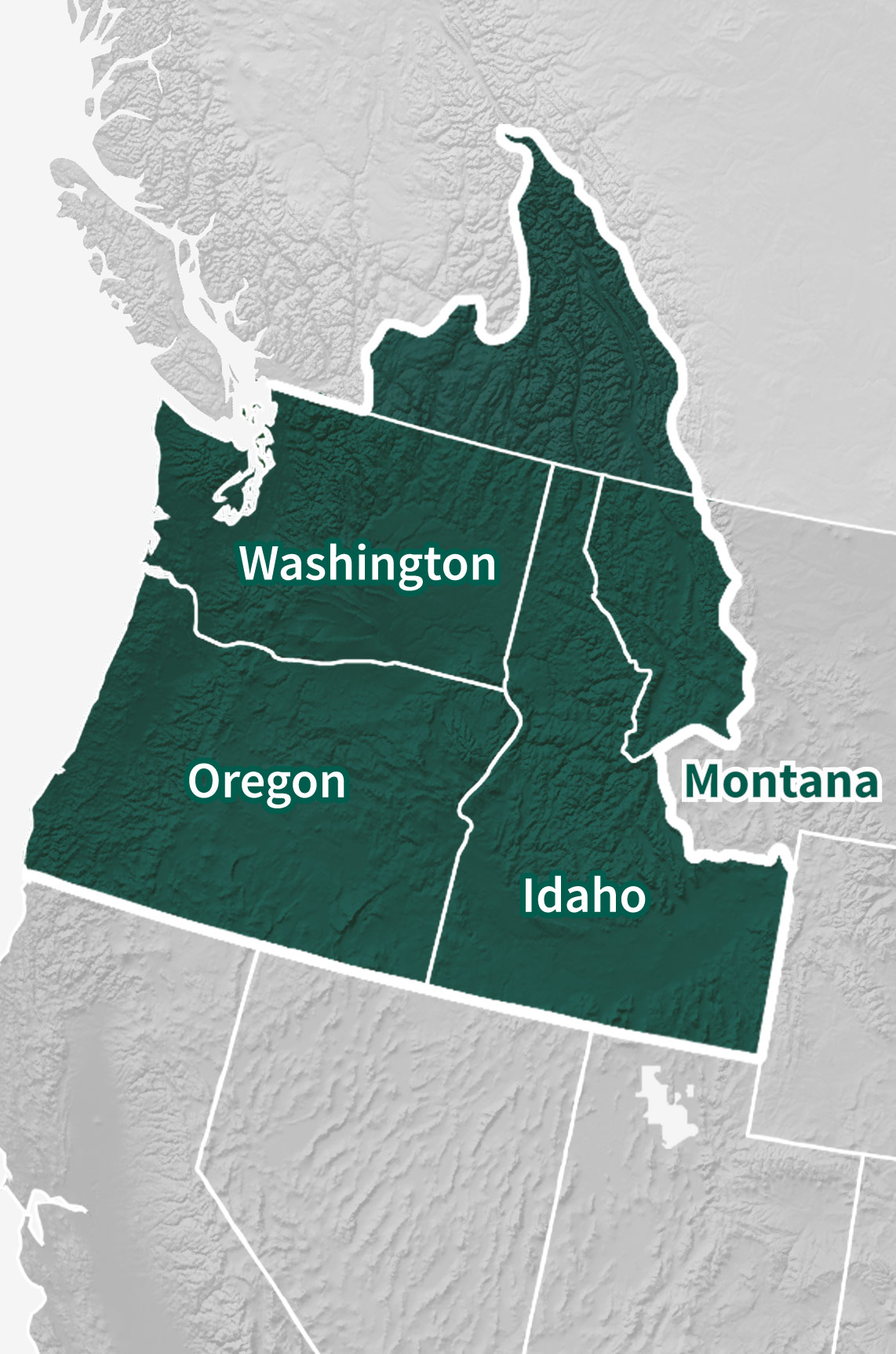 Site Section
Drought Early Warning System
Pacific Northwest
The Pacific Northwest is often associated with rainy forecasts, foggy days on the coast, and large-scale irrigated agricultural projects in the arid interior. It is an ecologically diverse region heavily reliant on snowpack, precipitation, groundwater, and highly managed rivers like the internationally regulated flow of the Columbia River for its water supply. Despite its soggy reputation, even the coastal regions of the Pacific Northwest are no strangers to drought. The region experienced multiple droughts in the early 21st century. In 2015, virtually the entire region reached historic drought conditions. While the coastal regions experienced an unprecedented single-year drought, the eastern portions of Oregon and Idaho had been suffering under prolonged drought for multiple years. The Pacific Northwest DEWS is a collaborative federal, tribal, state, and local interagency effort to improve early warning capacity and resilience to drought in the region.
Primary contact: Britt Parker, Regional Drought Information Coordinator
Featured Pacific Northwest DEWS Activities
The Pacific Northwest Drought and Human Health Workshop will be held on October 19–20, 2022 in Portland, Oregon. The workshop is tailored around regional drought-related human health impacts, and will help identify gaps and needs, collaborative opportunities, and ways to integrate the health sector into existing drought activities. NIDIS is co-leading the Drought and Human Health Workshop with the University of Nebraska Medical Center, along with a number of Pacific Northwest partner organizations.
Regional Activities
Regional Activities Summary
The following table highlights activities in the Pacific Northwest that are ongoing efforts related to drought, involve multiple partners, serve as a unique way to address regional drought needs, and are related to at least one of the components of drought early warning. Please contact Britt Parker (britt.parker@noaa.gov) for more information about the table or to inquire about getting an activity added to the list.
Pacific Northwest Partners